What Is the Next Exclusive Address after Makati?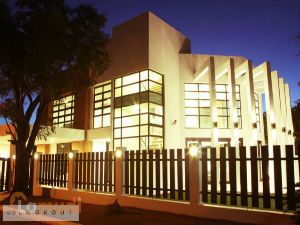 Merville pertains both to one of the barangays that comprise the city of Parañaque and the exclusive gated community or subdivision close to the South Luzon Expressway (SLEX). It is one of the southern Metro Manila's most sought-after residential locations for house and lots for sale.
The village, whose official name is Merville Park, is located just two kilometers west of the West Service Road via Moonwalk Access Road. The village is also accessible via the newly opened C5 Extension, which when fully completed, will be directly connected to the main C5 Road.
Barangay Merville, on the other hand, encompasses Merville Park and several other smaller subdivisions and condo developments in its vicinity, including South Admiral Village, Camella Homes Parañaque, and Raya Gardens Condominiums along the West Service Road. Together, these areas are highly in demand residential locations because of their proximity to both the Makati central business district (CBD) and Bonifacio Global City.
Available House and Lot for Sale in Merville Paranaque
There are a myriad of properties, especially house and lots, available for sale in Merville, Parañaque. One of which is a five bedroom, five bathroom, brand-new house situated in Merville Park. This house and lot for sale boasts of a floor area of approximately 1,400 square meters and a lot area of 698 square meters, all for an asking price of PHP 32 million.
Another Merville house for sale is a single-detached home that features four bedrooms, two bathrooms, and a two-car garage in addition to a maid's room and driver's room. This property, with a floor area of 280 square meters and a lot area of 400 square meters, is currently on offer for an affordable PHP 14.5 million.
Outside Merville Park, there are also plenty of house and lots for sale for interested homebuyers. One such example is Robinsons Land's Woodsville Residences located just along the West Service Road near the intersection with Edison Avenue. A property for sale available here is a duplex unit that boasts of three bedrooms, three bathrooms, and a two-car garage. Situated just outside Robinsons Supermarket, this community is accessible to both Makati and Bicutan, and is close to the airport via the C5 Extension. This 136 square meter property is on the market for PHP 10.5 million.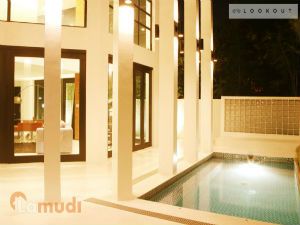 Last but certainly not least is a 135 square meter three bedroom townhouse unit in South Green Park, a small subdivision actually inside Merville Park. Accessible via Armstrong Avenue in Moonwalk Subdivision, this townhouse boasts of a modern Mediterranean design, a cathedral ceiling, granite kitchen counters, and a covered garage. This property is currently listed for PHP 6.316 million.
Why Choose Merville?
Merville is one of those locations that is conveniently close to both the Makati CBD and Bonifacio Global City, yet where houses for sale are still affordable, making it a great location for starting families and newlywed couples who prefer a standalone house with plenty of space over condominiums. At the same time, with the continuous improvements of the transportation infrastructures around Merville, Paranaque, property buyers can only expect their investments to increase in value over the next few years.