Real Estate Opportunities in A Popular City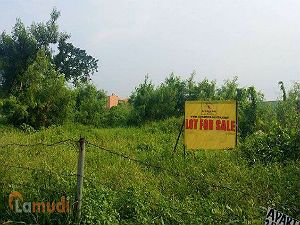 BF Homes. Bay City. Barangay Tambo. Merville Park. Sucat Road. These are perhaps some of the places that are synonymous with Parañaque, a city in southern Metro Manila home to some 665,000 residents. These areas offer plenty of residential real estate options for would-be homebuyers and renters, ranging from bungalows and villas in BF Homes, condominiums in Azure Urban Residences and Chateau Elysees, newly built townhouses in Better Living, and just about anything in between.
However, being one of the National Capital Region's most economically vibrant cities, Parañaque offers more than just homes. There are plenty of real estate investment opportunities, most especially since the city is not as heavily built up as Manila or Makati. Plenty of vacant lots for sale in Paranaque, which can be utilized for a wide variety of purposes, are still available. Thus, a would-be real estate investor has plenty of options in Parañaque, depending on which type of real estate venture the plan on pursuing.
Residential Lot for Sale: Paranaque Houses and Apartments
Parañaque is home to numerous residential enclaves, subdivisions, and gated communities. In fact, BF Homes is found in this city, which is touted as Asia's largest subdivision. It is currently a collection of 80+ individual villages.
For those who are planning to venture into residential build-and-sell, there are many vacant lots for sale in Paranaque on which townhouses, duplexes, apartments, or even single-detached houses can be built on. These property types, owing to the city's proximity to Manila, Makati, and Taguig, are highly sought after by young professionals and starting families. A newly built three-bedroom two-car garage townhouse unit in Parañaque can sell between PHP 8 million and PHP 15 million, and when converted into a rental property can fetch up to PHP 20,000 per month.
Commercial Lot for for Sale: Paranaque Businesses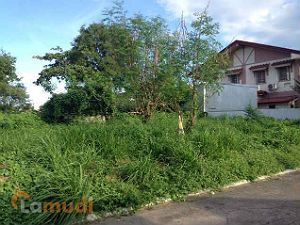 Thanks to the city's prime locations, a would-be real estate investor would do well building a commercial property in one of Parañaque's hotspots, such as the aforementioned BF Homes. A 2,751 square meter vacant commercial lot for sale in BF Homes can be had for PHP 71.526 million, which is a perfect spot for a row of restaurants or a community mall housing different establishments such as supermarkets, coffee shops, laundry shops, and more.
Prime Commercial Lot for Sale for a Big-Ticket Project
Business people and even companies who are looking into cashing in on Parañaque's buoyant property market can venture into big-ticket real estate development. Some of the city's areas, such as Baclaran and Tambo along Roxas Boulevard, offer several pieces of prime real estate, which are good for a major commercial or high-rise development. One example is a 21,000 square meter prime Paranaque lot for sale along Pacific Avenue, which is close to the City of Dreams Manila and Solaire Resort and Casino. This property is perfect for a residential condo, a mall, or an office tower and can be had for a whopping PHP 3.78 billion.