Parañaque: Shining as a Beacon of Modernity and Development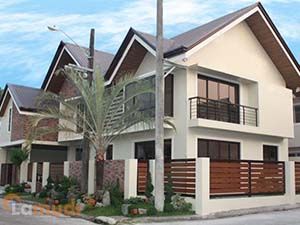 Parañaque is a highly urbanized city bordered by Pasay, Taguig, Muntinlupa, Las Piñas, and the Manila Bay. Nicknamed the Fashion Capital of the Philippines as well as The Bay City, Parañaque is a well-known shopping, trade, and residential city of the metropolis.
But before becoming this urbanized, the city was a trading port of East and Southeast Asians before the Spanish came. Early settlers made salt, shoes, and slippers. They also weaved, fished, and planted rice. Officially, Parañaque was founded by the Augustinians in 1580 as an independent pueblo. The townspeople were very loyal to their Spanish ruler up until the British invasion of Manila in 1762. The latter decades saw a growing rift that eventually led to the Philippine Revolution of 1896. Being only a boat ride away from Cavite, the Katipuneros' bastion, the town was not saved from changing perceptions about the Spanish rule. During the American period, the town was incorporated into the newly created Rizal Province, then eventually included as one of the 17 component LGUs of Metro Manila in 1975.
Parañaque only became a city in 1998. Shopping, tourism, and entertainment are the backbone of the city's economy. There are three SM malls in the city (i.e., SM City Sucat, SM City Bicutan, and SM City BF Parañaque). Tourists find the city full of places to visit like Asiaworld City, the Baclaran Redemptorist Church, the Speedworld Motorcross Park, and the Tambo Mangroves Avian Reserve. Hotels and casinos like the City of Dreams Manila, Solaire Resort & Casino, and Okada Manila are found in Parañaque's Entertainment City development. The city is also home to the Ninoy Aquino International Airport Terminal 1, and is also traversed by a network of railways and expressways.
Townhouse for Rent in Parañaque: Living in the City of Lights
With economic activities from dusk till dawn, the city is also known as the City of Lights. For the weary urban dweller, Parañaque's touch for entertainment and fun may be the answer for dull weekends. What about staying in a townhouse in the city every weekend? Therr are many townhouses for rent in Parañaque, especially in the city's many subdivisions or gated communities, which are mostly priced between PHP 20,000 and PHP 50,000 per month.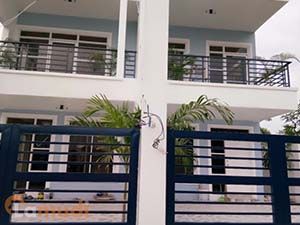 A townhouse in Barangay Don Bosco close to SM City Bicutan, for instance, can be rented for PHP 22,000 per month. This 112-square-meter property has three bedrooms, as well as a garage, a spacious kitchen, a maid's room, and a laundry area. Amenities in the gated community where this townhouse is located include 24/7 security, a clubhouse, and a function room. The village is also accessible to the Ninoy Aquino International Airport (NAIA), and the Makati and Alabang central business districts. Establishments nearby are Eurocampus, Parañaque Doctors Hospital, and SM City Bicutan.
Also in the same barangay is a semi-furnished PHP 15,000-per-month townhouse. This 50-square-meter, two-bedroom home is found in a gated village with the following amenities and features: 24-hour security, CCTV cameras in all streets, a clubhouse, and an indoor pool. The village is near NAIA, the Parañaque Doctors Hospital, and SM City Bicutan.
Townhouses beyond PHP 20,000 per month are few but they are generally overblown with amenities and features. A property in BF Homes Parañaque is listed for PHP 50,000 per month and has an area of 250 square meters. The semi-furnished home is very spacious; its living and dining areas, formal and service kitchen, and four bedrooms are all spread out. The townhouse also includes a maid's room, four bathrooms, laundry and drying area, landscaped garden, and a two-car garage. Village amenities include a clubhouse, covered basketball court, covered tennis court, swimming pool, and 24/7 security.
Parañaque is well-noted for its rich shopping destinations and entertainment hubs. Townhouses for rent in this city are invaluable particularly with their aim to meet demand from renters who are lured by the city's lights.