Townhouses in Metro Manila's City of Subdivisions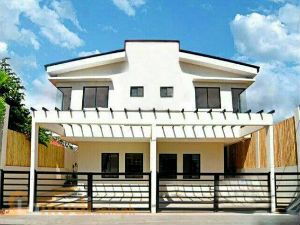 Parañaque is one of those cities in Metro Manila where the real estate business shows no sign of abating. As home to the exciting Bay City, a massive reclaimed land from Manila Bay and now home to billion-dollar casino resorts, shopping malls, and luxury condos, the city's real estate activities seem to pulsate 24/7 as evidenced by the towering cranes that punctuate its ever-changing skyline.
However, not far from Parañaque's burgeoning commercial hub are the city's quiet gated villages and subdivisions, home to the majority of its residents. These gentrifying neighborhoods, all of which have their individual characters, are quite the real estate hotpots in their own right. Many have offered traditional single detached homes or house and lots, but in recent years, the number of townhouse developments in these locations have increased. Such property type is proving to be quite popular among homebuyers.
Townhouse for Sale: Paranaque & Its Popular Offers
One of the most well-known subdivisions that now is offering plenty of townhouses for sale in Paranaque is Better Living. Located in the city's Barangay Don Bosco near SM City Bicutan, this massive residential enclave has been a preferred residential location of choice, given that it is very accessible from both the airport and the Makati central business district. One particular townhouse for sale currently available in Better Living is a newly built row of units along Singapore Street. Each unit has four bedrooms and four bathrooms, has a floor area of 160 square meters, a parking space large enough for two cars, and is listed for PHP 6.8 million each.
Toward the south is the ever popular BF Homes Parañaque. This massive subdivision—indeed being touted as Asia's largest—is a collection of at least 83 individual

subdivisions, all of which offer many newly built townhouses for sale. One of which is a row of townhouses along Tropical Avenue (near the famed Tropical Resort and Hotel), each of which is being offered for PHP 5.11 million. Each unit has three bedrooms, three bathrooms, and a two-car garage. Cash buyers are even offered 5% discount.
To the northwest of BF Homes is Multinational Village, a high-mid-end enclave near the Ninoy Aquino International Airport (hence, its name), and is home to sprawling houses and now lots of newly built townhouses for sale. One of which is a row of three-bedroom, two-storey townhouses, each of which is on offer for PHP 4.68 million. Buyers of these properties are given access to the village's exclusive amenities, plus easy access to the airport via Multinational Avenue. With the completion of the NAIA Expressway, driving to Bay City, Resorts World Manila, and Terminal 3 are also now much faster, while the newly opened C5 Extension now provides easy access to the West Service Road going to the Nichols Interchange and Villamor Pasay.
These are just some of the properties currently available in Parañaque. As a city of countless subdivisions, one will not be surprised at how easy it is to find the most suitable Paranaque townhouse for sale for one's family.