The average price (2016) of a three-bedroom house and lot for sale in Paranaque is ~PHP 8,250,000.
Paranaque is home to the Entertainment City, a reclaimed area from Manila where three multi-billion-dollar resort casinos are located: Solaire Resort & Casino, City of Dreams Manila, and Okada Manila. A fourth one, Resorts World Bayshore, is expected to open soon.
Terminal 1 of the Ninoy Aquino International Airport (NAIA) is located within Paranaque.
Part of BF Homes, touted as the biggest subdivision in Asia, is located in Paranaque. BF Homes is also one of Parañaque's 16 barangays.
There are three SM "Supermalls" in Paranaque: SM City Bicutan in Barangay Don Bosco, SM City Sucat in Barangay San Dionisio, and SM City BF in Barangay BF Homes.
A City with a Lengthy History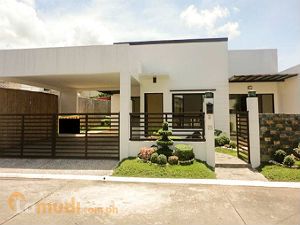 Founded in 1572, Parañaque is one of the Philippines' oldest existing local government units. Among the first municipalities to be included in the National Capital Region, the city has been the site of many historical events. This includes the battle of Las Piñas and Parañaque in June 1899, as well as the assassination of Senator Benigno Aquino Jr. on August 21, 1983 at what was then known as the Manila International Airport.
In spite of the city's lengthy existence and diverse history, it actually only became an official city in February 1998. For the most part, it previously existed as a municipality, and was mostly known around the country as a place comprising numerous residential subdivisions.
It Might Even Be Better than Macau
Since being recognized as the eleventh city of Metro Manila, Parañaque has moved on to become more than just a residential area. Similar to its neighboring cities, it has eventually grown into a center for trade and business.
Apart from the Ninoy Aquino International Airport, other notable landmarks that have come to the forefront include the SM City malls found in Sucat, Bicutan, and BF Homes. The Solaire Resort and Casino opened in 2013, and the City of Dreams Manila opened in 2014. Both boasts of top hotels and casinos that will rival Macau as Asia's gambling capital.
While the influx of infrastructure has allowed the city to grow beyond its subdivision image, it has never abandoned its residential roots. The continuous development of the city has in fact contributed to its increased livability. New businesses and structures have allowed more people to live and work in the city.
Finer Living in a House for Sale in Paranaque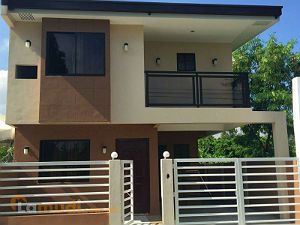 Thanks to its recent past as a residential municipality, the city is able to offer various options when it comes to buying or renting a house in Parañaque. The current market offers several properties located in the city's many subdivisions, as well as in newer residential developments.
For those in search of homes that are ready for occupancy, many remodeled bungalows can be found in BF Homes. A four bedroom and four bathroom house would cost around PHP 6.5 million on the real estate market.
For those who prefer living spaces that are easier to maintain, countless townhouses for sale in Paranaque can also be found. Prices begin at PHP 1.4 million, and go to only as much as PHP 5.6 million.
The number of existing properties in the city make it easy for interested buyers to find a house that best fits their requirements. Prices vary depending on size, style, and specific location. There will always be something for everyone, and the only question that remains is when to make the actual move.