The Southern Part of the Philippine Capital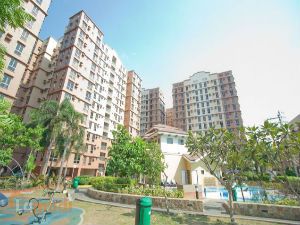 Located in the southern portion of Metro Manila, Paranaque is certainly one of the most progressive cities in the capital. Also known as the "City of Lights", it has something for everyone.
For a start, the city hosts some of the most glamorous hotels and performance centers in the Philippines, such as the Solaire Resort and Casino and the newly built Okada Manila, the venue for some of the activities of the 2017 Miss Universe pageant. It is also home to a world-renowned assortment of shopping malls and educational establishments, along with tourist and heritage spots.
Paranaque is also where Baclaran is located, a vibrant arrays of flea markets that sell everything from clothes and electronics to home decorations and traditional medicines. Adding luster to this already rich environment are the many colorful festivals celebrated by the city. All these make Paranaque a great place to invest, shop, relax, and live and catering to the last are the constant real estate developments in the city, especially for those under a tight budget.
Studio Type for Rent: Paranaque Is the City of Lights
There are many real estate developments in Paranaque, including diverse studio type condos that cater to every need and every demographic. Here are some examples to give a clearer picture of what one can expect when it comes to a studio type for rent in Paranaque.
In the Avida Towers in Sucat, 20 square meter units can be rented with monthly rates ranging from PHP 13,000 to PHP 18,000. The complex stands on a peaceful suburban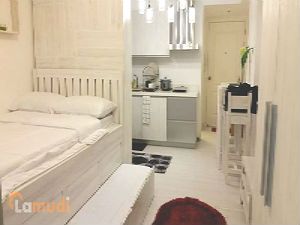 environment and is conveniently accessible to the airport, commercial, and business areas. It is also located just across SM City Sucat, about 30 to 45 minutes from Makati, 10 minutes from Terminals 1 and 2 of the Ninoy Aquino International Airport (NAIA), and 20 minutes from NAIA's Terminal 3 and Newport City via the NAIA Expressway.
In Azure Urban Resort Residences, a brand-new unit with a floor area of 33 square meters is available for a monthly rent of PHP 35,000. The unit even has its own private patio and the resort-like building is directly beside the SM City Bicutan shopping complex.
Another option is a 25 square meter fully-furnished studio unit in Solemare Park Suites at the Paranaque Entertainment City with a monthly rent of PHP 26,000, inclusive of association dues.
Lastly, a 38 square meter fully-furnished unit with a monthly rent of PHP 13,000 is available at Westmont Village Condominium. Its building is conveniently located near SM City Sucat, SM Hypermarket, and Waltermart Paranaque.
Invest in a studio type for rent in Paranaque, especially if you are under a budget, and be a part of the city's exciting mix of culture, cosmopolitan lifestyle, and pedestrian vibe.