The average price (2016) of a two-bedroom condo for rent in Paranaque is PHP 24,850 per month.
The country's largest shopping mall operator, SM Prime, has three "supermalls" in Paranaque: SM City Bicutan, SM City Sucat, and SM City BF.
Paranaque is home to the Entertainment City, which currently hosts three multi-billion-dollar resort casinos: the City of Dreams Manila, Solaire Resort and Casino, and Okada Manila.
Also known as Baclaran Church, the National Shrine of Our Lady of Perpetual Help is located in Paranaque, which is very popular among devotees, especially for its Wednesday masses.
To the South of Metro Manila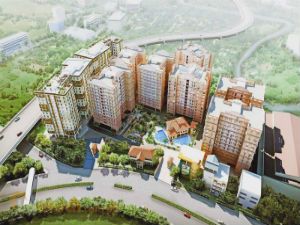 Originally a trading port along the shores of Manila Bay, the city of Parañaque continues to serve as one of the country's major economic hubs. The city's coastal area still functions as a commercial port, and this section, particularly Barangay La Huerta, also serves as the place of livelihood for over 500 fishermen. The area is also the location of Dampa, a popular seaside market with several restaurants serving fresh seafood.
Over the last few years, the city has seen its Bay Area develop tremendously. The area is now home to two billion-dollar integrated resorts, Solaire Resort & Casino and the City of Dreams of Manila, providing many employment opportunities to the city's residents. Two more are scheduled to open over the next couple of years.
At the inner section of the city is the Ninoy Aquino International Airport (NAIA), the country's main airport. As a result, the city a common destination for international visitors and people who frequently travel. NAIA however, not only serves as the gateway to the country, but it is also a historical site. On August 21 1983, prominent senator Benigno Aquino was assassinated, and this sparked the beginning of the first People Power Revolution.
Like most cities in Metro Manila, Parañaque is not to be outdone by Makati or Ortigas Center when it comes to retail centers. Many notable commercial facilities are located here, such as SM City Sucat, SM City Bicutan, and S&R Baclaran. One will not be left wanting when it comes to shopping for daily needs.
Condo for Rent: Paranaque and Its Rise
For the most part, Parañaque has had a reputation of being a city of subdivisions. The city has many residential districts, and has long been recognized as a place mainly for houses and apartments. Like most cities in the capital however, condominiums are experiencing a rise, as developers have begun trying to keep up with the increasing
need for housing.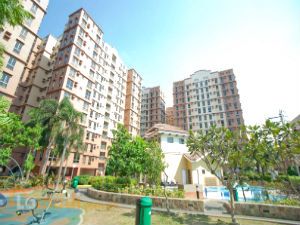 The city is a great place to live because it is highly developed and has many employment and leisure opportunities. Buying a flat may not be a possible option for everyone, so instead of settling on a property that is far from the places one needs to be, one can simply choose a Paranaque condo for rent.
The city has a lot to offer to would-be residents, and living in a flat is one of the better ways to maintain easy access to the city's key districts. Most condo developments are already situated near commercial establishments and major streets, eliminating the need to travel far to get where one needs to go.
Young urban professionals living alone for the first time can opt to rent one-bedroom condos like the ones in Azure Urban Resort Residences. For only PHP 22,000 per month, the unit already features a host of top-notch amenities, the most popular of which is a man-made beach. Families looking for a place to call home will also find the city affordable. A monthly rent of PHP 33,000 can already provide a three-bedroom unit in Siena Park Residences.