Condo properties in Parañaque area range from PHP 3.2 million for one-bedroom units in Azure Urban Resorts Residences to PHP 5.2 million for three-bedroom units in Asteria Residences.
Quality schools are all around Parañaque like Polytechnic University of the Philippines, PATTS College of Aeronautics, Airlink International Flying School, Immaculate Heart of Mary College, Manresa School, Olivarez University, STI Computer College, St. Andrew's School, St. Paul College Parañaque, and Parañaque Science High School, among others.
Parañaque also houses one of the busiest dry markets in the country, Baclaran. It is perhaps every Filipinos' go-to place for cheap but quality dry goods, from women's apparel and footwear to children's toys and hardware tools.
Roulette, flash slot machines, and mouthwatering buffets also abound in Parañaque with premier gaming and entertainment hubs Solaire Resorts and Casino, Okada Manila, and City of Dreams Manila. Aside from extravagant gaming edifices, Parañaque also has a network of shopping malls like Duty Free Fiestamall, SM City Sucat, and SM City BF.
Finding a Condo in the Mega City by the Bay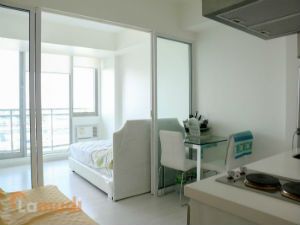 Known as the Mega City by the Bay, Parañaque is a delightful city situated south of Manila. The city was formerly known as Palanyag, which means "my beloved," describing the affection of its people to their town.
Living in Parañaque is actually one big investment as the city is right smack at the center of everything. Aside from shopping malls, bargain markets, top schools, and entertainment hubs, it is also a wonderful cavern of seafoods with its renowned Dampa Market where fresh crabs, shrimps, lobsters and other seafoods are sold. Local dwellers and tourists alike indulge their palates in sumptuous seaside delights that are affordable and authentically Filipino.
Place for Spiritual Sojourn
Baclaran in Parañaque is known for hosting one of the most active churches in the Philippines, the Redemptorist Church or the National Shrine of Our Mother of Perpetual Help. Devotees and ordinary people flock to Baclaran every Wednesday (Baclaran Day) to attend the mass and pray the novena. It is strongly believed that the novena rarely fails and has caused countless miracles to the lives of devotees. However, for those who are not Baclaran devotees, the city itself can still cater to your spirit as Parañaque houses almost 87 Christian churches and two mosques.
Parañaque Condo Blockbusters
Investing in a condo unit in Parañaque is not only practical but also very wise as the city itself lends all the conveniences that urban living necessitates. The city is home to Terminal 1 of the Ninoy Aquino International Airport (NAIA), and is still within a short distance to the other three terminals of the airport (Terminals 2 and 3 and the Old Domestic Terminal). The city is also close to business centers, including Filinvest City Alabang in Muntinlupa and the Mall of Asia Complex in Pasay. The city is very amenable to a smooth, hassle-free commute too as the city is served by major tollways, including the South Luzon Expressway, the Manila–Cavite Expressway, and the newly opened NAIA Expressway.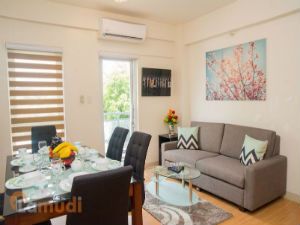 As such, it is no wonder that SMDC has developed Field Residences in San Dionisio, Parañaque. It located just across SM City Sucat and is designed with wide-open spaces. Two-bedroom condo units in Field Residences cost around PHP 3.1 million.
Also in San Dionisio, Parañaque is Avida Towers Sucat. It is a condominium complex consisting of eight towers and offers residents a peaceful suburban environment in close proximity to schools, hospitals, and commercial establishments. A one-bedroom condo unit in Avida Towers Sucat costs around PHP 2 million.
If, however, you want an address within the Bay City, you can always opt for Monarch Parksuites along Disodado Macapagal Avenue in Aseana City. Monarch Parksuites is 17-story luxury condominium composed of four grand towers named after real castles in England: Windsor Suites, Windsor Place, Balmoral Suites, and Balmoral Place. Each tower is filled with spacious units that feature spectacular views of the surrounding areas.