PARAÑAQUE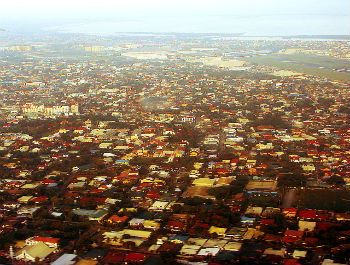 Situated in the southern part of the National Capital Region (NCR), the city of Parañaque used to be a trading ground during pre-colonial times due to its close proximity to the sea. Chinese, Indonesians, Japanese, Malays, and Indians used to exchange goods, especially salt, fish, and rice with the local residents of the city. Today, it is still a significant area because of its economic and financial activities. The city has a total land area of approximately 17.98 square miles, and a total population of 588,126 based on the 2010 national consensus. It was once called "Palanyag", meaning "my beloved" by the residents because of their affection for their hometown.
To this day, many of its residents are incredibly proud of their municipality. It's both a great place to set up a business or settle down in a cozy home. For this reason, it's easy to find prime commercial or residential property for sale in Paranaque.
During the Spanish occupation, the town was dominated by Augustinian missionaries, whose goal was to introduce Christianity to the natives. A story that explains how the city name turned from 'Palanyag' to 'Parañaque' comes from this period: Some Spanish soldiers were on their way to a certain place, and when they finally reached their destination (Palanyag), they commander their coachman 'Para aqui, para aqui', which means 'Stop here, stop here'. The coachman, not understanding the language, kept going and the soldiers kept repeating their instruction to 'Para aqui'. This incident spread to the townspeople of Palanyag, and the name caught on, and from then onwards, they started calling their town 'Para Aqui', later becoming 'Parañaque'.
BUYING PROPERTY IN PARAÑAQUE
The city managed to retain its trade activities throughout the years, so buying commercial property for sale in Paranaque a wise choice. One of the largest and busiest dry goods markets in the country, Baclaran, is located in the northern area of the city. One of the most active churches in Metro Manila – the Baclaran Church – can also be found here. It is also the location of the Ninoy Aquino International Airport Terminal 1 (NAIA), where major international carriers are located. All these excellent features guarantee that investing in a commercial property for sale in Paranaque yields high returns in the long run.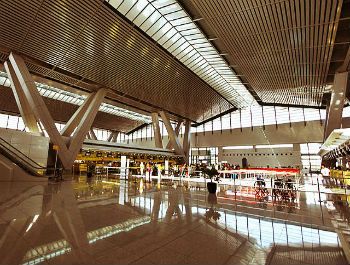 The city has been experiencing rapid growth in infrastructures and revenues in the past couple of years. Many commercial establishments and institutions are situated in various parts of the city. Most of the businesses are located along Dr. A. Santos Avenue (DASA), and as of late, Doña Soledad Avenue. Boulevard 2000 is a project that the city is undertaking to become the major business district of the South. This area is emerging as a new lucrative location in the capital, as many companies are expected to move their headquarters here.
Other parts of the city are less busy and more residential. The city's shopping malls are also located here. Some prime areas where a residential property for sale in Paranaque can be bought are in:
barangay B.F. Homes

the barangay of San Antonio

Asia World City, which was planned as a self-sustaining 200-hectare community
More residential property for sale in Paranaque are also being constructed to accommodate the growing number of professionals and families that have opted to reside in this city.
PROPERTY FOR SALE IN PARANAQUE: WHAT TO EXPECT
Whether you're in the market for commercial or residential property for sale in Paranaque, the city has got you covered.
Commercial properties come in the form of offices, warehouses, and retail spaces at every price point. On the cheapest end of the spectrum, you can get a restaurant and bar for Php 1,200,000. In the popular affordable shopping area of Baclaran, you can get a small commercial property for Php 8,500,000. A mixed-use development like Azure Urban Resort Residences has commercial retail spaces for sale at Php 18,000,000. Warehouses cost upwards of Php 30,000,000, while commercial buildings can cost as much as Php 500,000,000.
For residential properties, the cheapest options are townhouses which can sell for as low as Php 1,900,000. Single-detached homes like bungalows and multi-story houses with more than three bedrooms start at around Php 15,000,000. The most expensive options can sell for as high as Php 300,000,000.
Frequently Asked Questions
What areas have the best options for a property for sale in Paranaque?
You can find a mix of prime properties for sale in Paranaque in the areas of B.F. Homes, Don Bosco, Moonwalk, Merville, and San Antonio.
Are there lots for sale in Paranaque?
Yes, there are 328 lots for sale in Paranaque. These lots come in the form of commercial lots, agricultural lots, and residential lots.
Are there foreclosed properties for sale in Paranaque?
Yes, there are 194 foreclosed properties for sale in Paranaque. Foreclosed properties are slightly more affordable and yield high returns over time.