Homes in the Largest Subdivision in Asia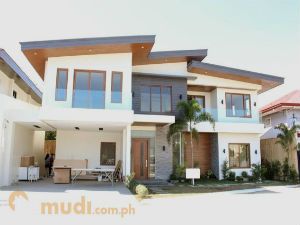 Often referred to in Philippine media as "the biggest subdivision in Asia," BF Homes, which is a large residential enclave shared by the cities of Parañaque and Las Piñas, is the first of the BF real estate projects of Tomas Aguirre, owner and founder of Banco Filipino.
At the peak of its popularity in the 1970s, BF Homes was perhaps the only gated community in the Philippines with its own hotel and resort, movie theater, bowling alley, convenience store, and other commercial complexes. However, the 1980s was not so good to Banco Filipino, and the subdivision suffered as a result. Its ownership and control fell into the hands of the residents, who formed individual homeowner associations within the community, which resulted in BF Homes being a collection of 82 separate enclaves. At present each of these enclaves is fenced and guarded, which issues separate car stickers if you want to get inside these small villages.
Fast forward to the late 1990s and 2000s, the subdivision—now divided into BF Homes Parañaque and BF Homes International Las Piñas—is now one of the most popular commercial areas and foodie destinations in Metro Manila. Its main thoroughfare, Aguirre Street, is now lined with locally grown eateries, fast food outlets, and commercial establishments, whose foot and car traffic rival that of Makati's and Ortigas Center's commercial areas. In 2013, SM Prime opened its own shopping mall in the area—the 120,200 sqm SM City BF Parañaque.
A House and Lot for Sale in BF Homes Paranaque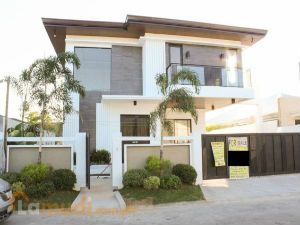 Being home to commercial, retail, and foodie strip Aguirre Street, the Parañaque portion of BF Homes is perhaps what most people are familiar with. This area is also home to a number of BF Homes enclaves, most popular of which are BF Northwest Village, Tahanan Village, Pitong Daan, and BF Bayanihan Village, among others.
A typical and older house for sale in BF Homes Paranaque features a bungalow design, has two stories, and sits on a lot that measures approximately 200 square meters. This typical property would have an asking price of about PHP 7–8 million.
However, it is also not unusual to find a newly built BF Homes Paranaque house for sale that features a contemporary design, boasts of a minimum of four bedrooms, and has a lot area of between 300 and 400 square meter. These properties typically have asking prices of between PHP 10 to 20 million (depending on the enclave they happen to be situated in) and have a garage large enough to fit two cars.