Apartment for Rent in Paranaque 5k
Paranaque is home to many malls, casinos and call centers. These industries are constantly looking for workers, especially for their frontline tasks. These employees are more likely to search for apartments within 5k.
Apartments below 5k can be semi-furnished with only a bed and a cabinet for use, or semi-furnished complete with AC units and electric fans.
Landlords let their tenants use shared facilities like a common TV area and a common lounge. Curfews and the bringing of visitors is also not an issue with the landlords, but the apartments do have CCTVs and 24-hour security for everyone's safety. Paranaque is also home to many transportation options like the PITX for both short and long-distance travels.
Paranaque is the Entertainment City of the South that is continuing to provide affordable property options to local workers.
Affordable Apartment for Rent in Paranaque City, NCR for Php 5,000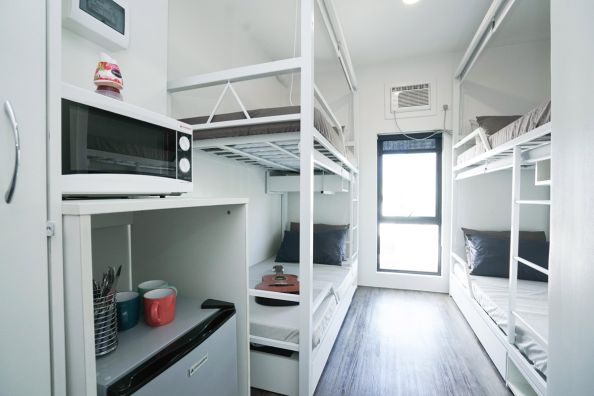 The City of Paranaque, like many cities in the Philippines, started out as a simple fishing village in the South. This simple fishing village has now become a highly urbanized city with bustling commercial districts. However, Paranaque City continues to offer affordable residential options, especially for anyone looking to rent an apartment inside the city.
Renters looking for apartments inside the city will be greeted with affordable one-bedroom options with prices ranging from Php 2,000 to Php 5,000. Prices will vary depending on location.
Many of these affordable apartments can be found in various parts of Paranaque City. Some can be found along Baclaran, where renters can visit its historical church and its popular flea market. Baclaran is also near major roads like EDSA and Roxas Boulevard.
Other apartments can be found inside gated subdivisions like Merville, San Isidro, and Sun Valley.
What would a renter expect when renting a Php 5,000 Apartment in Paranaque City?
Affordable apartments in Paranaque are either unfurnished, semi-furnished, or fully furnished.
Semi-furnished apartments priced at Php 5,000 will have bunk beds, or a queen-sized bed, and a cabinet for use.
A fully furnished apartment may have multiple bunk beds in one room with installed air-conditioning, fans, and even Wi-Fi. These fully furnished apartments can be commonly found inside the subdivisions of the city.
Renters are also free to use the common kitchen and TV area. Many affordable apartments in Paranaque will have shared bathroom rules.
Some affordable apartments also offer 24-hour security and renters are also free to bring visitors. Curfew is also not an issue for some apartments in Paranaque City.
Why should a renter consider renting an Apartment in Paranaque City, NCR?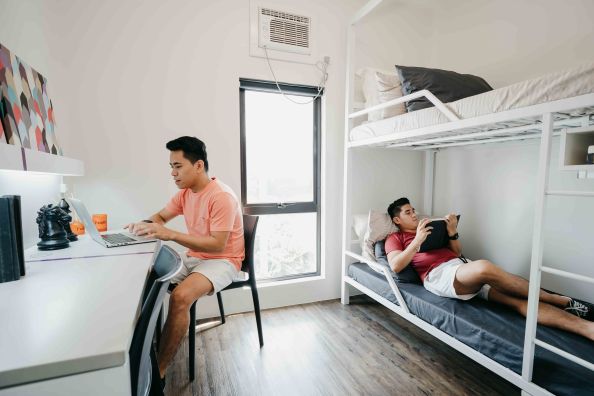 Paranaque City continues to live up to its name as the "Little Las Vegas of Manila" and the "Entertainment City" of the South because of its multiple malls and casinos like SM Bicutan, Resorts World Manila, the City of Dreams, and the newly opened Ayala Manila Bay.
Renters will also find it easy to go to neighboring cities like Makati, Pasay, and Taguig because Paranaque City offers multiple transportation options from buses, jeepneys, UVs, and taxis.
Renters can also use the Paranaque Integrated Terminal Exchange or PITX for long-distance traveling to other provinces like Baguio City, Naga City, and Legaspi City.
Because of its proximity to the local and international airports, flying in and out of the city to other provinces is easy and accessible for residents. This has also made Paranaque City popular for many foreigners looking for a home in NCR.
Work Opportunities in Paranaque City
A majority of jobs in Paranaque can be found in the different malls and casinos inside the city. These malls and casinos are always looking for workers in departments like sales, telemarketing, or for their frontline staff.
Paranaque continues to be a hot spot for major industry players in lifestyle malls and casinos so job opportunities for its populace is expected to rise. The BPO industry is also now establishing their presence inside the city.