Condo for Sale in Navotas Worth 1 Million and Below
Condos for sale in Navotas below 1 million are affordable and offer flexibility to homebuyers in terms of paying monthly dues and other fees. Likewise, these condos for sale in Navotas are close to prime establishments that make living more convenient and comfortable.
The condos for sale in Navotas below 1 million are either fully-furnished or bare, depending on the area it is located in. The fully-furnished condos are complete with utilities and Internet, while the bare units come with the basic fixtures and amenities.
Other than their affordability, condos in Navotas priced at 1 million and below are close to the Bagumbayan Elementary School, Kaunlaran High School, Navotas Christian School, Inc, Mulberries Collection Creations by Faith, Goldpac Enterprises, Brilloestillo General Merchandise, Navotas City Hospital, and The Divine Mercy Polyclinic.
Work opportunities around these 1-million condos in Navotas can be found in manufacturing, retail, education, general services, IT, construction, and hospitality industries.
Navotas City as the Ideal Location to Buy a Condo Below 1 Million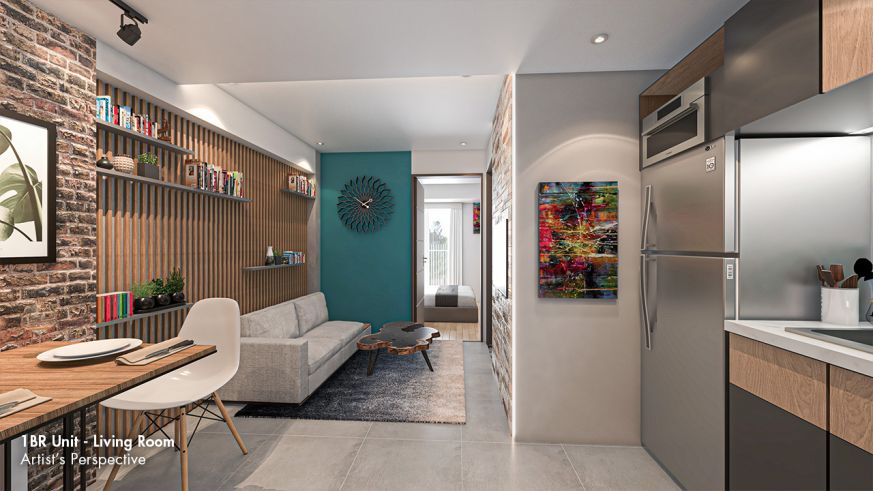 Situated at the northwestern part of Metro Manila, Navotas is a first-class coastal city that is populated by roughly 250,000 people. Its location along the coast of the Manila Bay made Navotas the Commercial Fishing Hub of the Philippines and the largest supplier of fish and seafood nationwide.
Navotas is bordered by Manila Bay to the west, Bulacan to the northeast, Malabon and Caloocan to the east, and the City of Manila to the South. Navotas' proximity to prime cities such as Quezon City, San Juan, and Manila make it ideal for seekers to explore the many relatively affordable condominiums for sale below 1 million.
Condominiums are the top residential type in Metro Manila due to the upscale lifestyle they promote and for being constructed along primary roads, investment hubs, and townships. There are many condo for sale in Navotas below 1 million that are relatively affordable and are located in Quezon City, San Juan, and even in Cainta.
While these condos for sale are located within a comfortable proximity to Navotas, the units are still ideal for budding families, newly weds, and even yuppies who want safety and comfort as they stay close to prime cities all over Metro Manila.
Affordable Condo for Sale in Navotas City for 1M
Condominiums for sale in Navotas are relatively affordable, with prices ranging from Php 900,000 up to Php 1 million. These units are in low- and mid-rise condominium developments, making it ideal for potential buyers who want fewer neighbors and a more private environment.
While the prices of these condos for sale in Navotas are on the budget-friendly side, the prices may still vary depending on the location of the condominium. Some units come with a balcony, while others have resort-like amenities such as swimming pools, gyms, carports, and entertainment facilities.
What Would a Buyer Expect When Buying a P1-million Condo?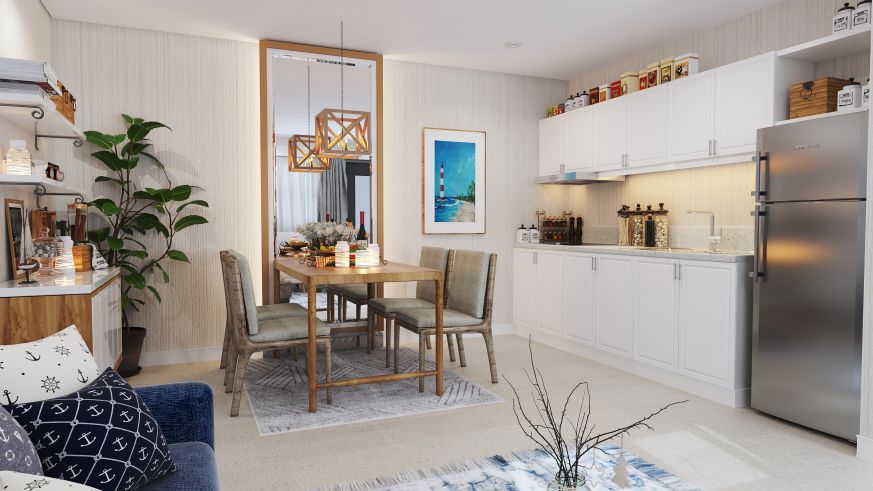 Condos for P1 million in Navotas and adjacent locations can either be fully-furnished or bare save for basic amenities and fixtures. The fully-furnished condo units offer one-bedroom and two-bedroom unit types and include air-conditioning, Internet, and shared amenities such as the swimming pool, gym, sports facilities, and garden area.
Bare and semi-furnished units still include the water and electricity, but the unit allows homebuyers to redecorate with their own furniture and home decor. The wide selection of recreational facilities and the freedom to decorate and furnish the units make buying a condo in Navotas below 1 million a worthy investment.
Why Homebuyers Should Consider Buying Condominiums in Navotas, Metro Manila
With condominiums becoming the most in-demand residential property type in Metro Manila, homebuyers should consider buying condominiums in Navotas due to their affordability and accessibility to prime investment hubs in Quezon City, Mandaluyong, Manila, and Makati. Navotas has a wide array of transportation modes such as buses, jeeps, and taxis that can conveniently access neighboring cities in Metro Manila. Commuter boats are also available in Navotas' docks that carry passengers to various barangays within the city.
Buying a condo in Navotas also means being close to premier establishments such as shopping malls, schools, churches, offices, markets, and Navotas' throng of fishports. Some of the educational institutions in the city are the Bagumbayan Elementary School, Kaunlaran High School, and Navotas Christian School, Inc.
Shopping malls such Mulberries Collection Creations by Faith, Goldpac Enterprises, and the Brilloestillo General Merchandise provide basic needs, dining, and entertainment options. Homebuyers will also be close to hospital and healthcare facilities such as the Navotas City Hospital and The Divine Mercy Polyclinic. All these premier establishments will be close to you if you buy a condo in Navotas worth 1 million and below.
Investment Opportunities in Navotas City, Metro Manila
The 1-million condos in Navotas aren't limited to being primary residences for homebuyers. These exquisite units are viable as second homes for families who need a safe refuge if their primary home is located within a disaster-prone area.
Homebuyers considering buying condos below 1 million in Navotas may also utilize the unit as a means for passive investment by leasing out the condo as staycation spots and transient lodgings for tourists coming from the ports of Navotas. The units can also be rented for longer-term stays by professionals who want to be close to their workplaces.
Not only do these short- and long-term rentals cater to the housing needs of renters, but they also bring in investment that may last a lifetime.
Work Opportunities in Navotas City
Being a melting pot of various businesses and real estate developments, Navotas also opens up work opportunities for its residents and for job seekers hailing from neighboring cities. Employment opportunities in Navotas include manufacturing (food, clothing, home essentials, furniture, and beauty products), advertising, construction and engineering, healthcare and medicine, jewelry-making, hospitality, and hardware store management. Nearby cities also offer jobs in IT and in corporate settings to job seekers from Navotas.
Homebuyers looking for affordable condos for sale in Navotas may maximize their investment by considering the work opportunities offered in the city.