MUNTINLUPA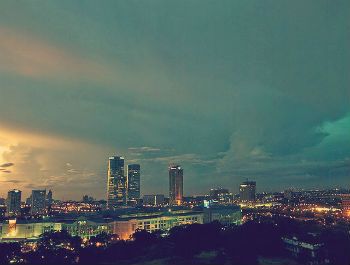 Many people used to overlook the value of Muntinlupa because it is the site of the country's National Penitentiary, more known as the New Bilibid Prison. Nowadays, it is known for its eco-friendly environment and good governance. It was the first municipality to implement a 'NO PLASTIC' policy for environmental protection and preservation, and it has one of the most transparent local governments not only in the capital, but also nationwide. Covering a land area of approximately 18.03 square miles and a total population of 459,941 as of the 2010 statistics, the city is situated at the southernmost part of the National Capital Region (NCR).
Long before it was converted into a highly urbanized city in 1995 it used to be a small town that prided itself for rebelling against foreign occupation. Majority of the townspeople joined the revolution against the Spanish lead by General Emilio Aguinaldo, who also became the first president of the country. It is a city that has witnessed one of the most iconic moments in Philippine History.
RENT PROPERTY IN MUNTINLUPA
Two major real estate developers completely changed the landscape of Muntinlupa from a small town to a cosmopolitan commercial and residential district:
The Filinvest Corporate City is a 244 hectare prime property that houses many offices, residential properties, country clubs, restaurants, and luxury hotels. It is an ideal place to set up a business as the entire area has a comprehensive infrastructure system that includes: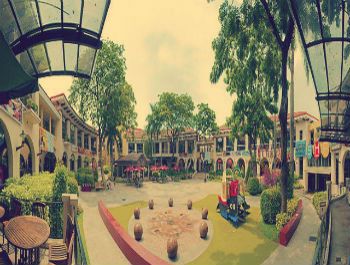 Fiber optic telecommunication
Underground power lines
CCTV cameras
Privately owned security force and fire brigade
The Madrigal Business Park by Ayala Land is a smaller business hub situated along the Alabang-Zapote road where many offices can be found.
In modern day Muntinlupa, people here feel safe, secure and relaxed. The city not only prioritizes its investors and business zones, but also ensures that there are enough greenery, parks, and bike trails for its residents. The Jamboree Lake is the smallest natural lake in the country, and is a famous spot for people looking to cool-down from the tropical heat. The Alabang Town Center and the Festival Supermall are locations full of retail stores, high end boutiques, and restaurants for families or business lunches.
Photographs from jojo nicdao and Doun (Flickr)