A Metro City Rich in Waterways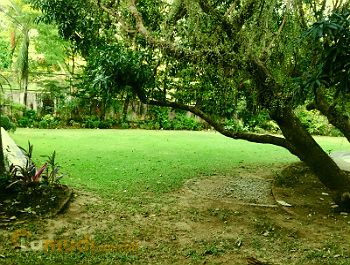 The southernmost city in Metro Manila, Muntinlupa is a lakeshore locale with its eastern side bordered by the Laguna de Bay. Situated right next to the country's largest freshwater lake, the city also features 14 rivers that drain into the lake, giving the plain a substantial amount of ground water. This makes the city's plains rather suitable for the growth of rice, corn, crops, roots, and cogon grass. The significant amount of groundwater has also allowed a good number of the city's residents the option of sourcing water from deep wells, something not as common in the rest of the capital.
The land and water features alone are a good reason to invest in a lot for sale in Muntinlupa City, particularly when one is choosing among the southern locales in the capital region, such Las Piñas and Parañaque.  Apart from its physical features, however, it is also a city of vast economic potential.
It is one of the most desired places to live in, similar to Quezon City with a number of high-profile personalities already calling the city's Ayala Alabang Village home. The district is considered one of the country's biggest and most expensive residential communities in the county, and is indicative of the investment potential that the entire city has. The city is also doing well from a commercial standpoint as exemplified by the emergence of lifestyle locations and retail centers like the Alabang Town Center and the Filinvest Corporate City, which rival the Bonifacio Global City in Taguig in terms of popularity.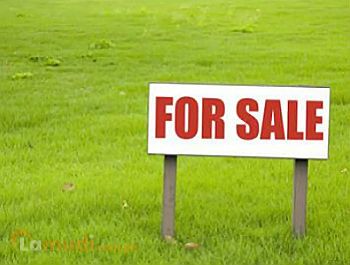 Lot for Sale: Muntinlupa Is Developing
As one of the larger cities of Metro Manila, buying a lot in Muntinlupa often leads to a great return in value whether for residential purposes or commercial investments. The city offers a variety of land for sale, and depending on what the property will be used for, one can easily find many options available in the city.
Notable properties for residential development can include a 316 square meter parcel located at the Palm Points section of Alabang. For this size and in this location, one can expect to pay around PHP 19 million. Another is on the outskirts area of Lindenwood, where a particular plot of land measuring 445 square meters is currently on the market for only PHP 6.675 million.
The city also has plenty of commercial and industrial properties being offered. An example includes a six-hectare lot located just beside the Madrigal Business Park, which is currently listed for PHP 3 billion. This very prime piece of property offers so much business potential, most especially because real estate in the south of the Metro is booming thanks to the many infrastructure projects in the area. One can expect that it will sooner or later reach the same or similar status as Makati.