The average price (2016) of a house and lot for sale in Muntinlupa is PHP 58.3 million, which makes the city the second most expensive housing market in Metro Manila after Makati.
Similar to Paranaque and Las Pinas, Muntinlupa is also a city teeming with gated communities or subdivisions. At present, there are approximately 87 subdivisions in Muntinlupa.
The largest subdivision in Muntinlupa is the Ayala Alabang Village with a total land area of 694.9 hectares.
There are 20 public elementary and 8 public secondary schools in Muntinlupa, in addition to more than 170 private schools. The most popular of these private schools include De La Salle Santiago Zobel, San Beda Alabang, and PAREF Woodrose School.
A City on the Rise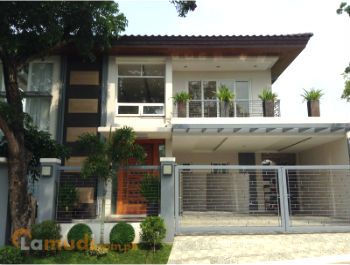 Muntinlupa is the southernmost city in the National Capital Region. At one point, it was just infamously known as the location of the Philippines' insular penitentiary, the New Bilibid Prison. Time, however, has allowed "Munti" to no longer be synonymous with where the nation's most dangerous criminals are incarcerated as it continues to establish itself as one of the most progressive cities in the country.
Thanks to a development boom that the city began to experience in the early 1990s, the city has slowly evolved into what many consider a "supercity". It is host to a myriad of new residential, business, commercial, and industrial developments. Notable landmarks and places of interest in the city include the Alabang Town Center, the Madrigal Business Park, and the Filivest Corporate City, among others.
In recent years, other developers have unveiled their own projects in Muntinlupa, including Ayala Land's South Park District and Vista Land's Portofino Alabang. There will soon be more real estate developments available in the city.
Investing a Home in the Emerald City of the Philippines
Apart from being home to some of the best commercial establishments in the Metro, Muntinlupa is also the location of the Ayala Alabang Village, one of the country's biggest residential communities. Many of the nation's wealthiest and most famous personalities call this subdivision home. Among Ayala Alabang's high-profile residents include former president Fidel V. Ramos and wellness guru Cory Quirino.
While widely known for being the location of the nation's most expensive residential community, the city offers more than just properties at premiere prices. All types of properties are on the market. Most are in highly livable locations that provide adequate access to the city's major schools and commercial districts.
Studies see ongoing and upcoming housing developments and infrastructure projects eventually driving up land prices in southwest Metro Manila. This means that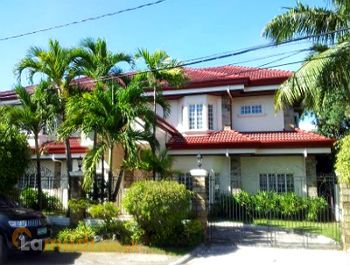 interested buyers should purchase or rent to own houses in Muntinlupa now or in the near future.
House for Sale in Muntinlupa
Like most highly urban areas, there are a good number of condominiums for sale in the city. However, unlike the other cities in the Metro, Muntinlupa is significantly less populated, allowing for more house and lots to be available on the market.
Such properties include three-bedroom townhouses at Primavera Villas, which can cost only PHP 2 million. Those with more to spare can opt for a bigger homes  in the previously mentioned Ayala Alabang Village with five bedrooms, five bathrooms, and its own staff house.
Finding a house and lot for sale in Muntinlupa city at this time is relatively easy, as many are currently available on the market. It is only a matter of time before the properties invested on now becomes substantially worth more, thanks in part to the continued rise of the city from a locale associated with a prison to that of a thriving residential and commercial city.