The average price (2016) of a two-bedroom condo for rent in Muntinlupa is PHP 43,150 per month, according to Lamudi data.
Muntinlupa is often called the "Gateway to Southern Tagalog" because it is the southernmost city of Metro Manila.
The majority of condos in Muntinlupa are located in Filinvest Alabang, including West Park, La Vie, Entrata, Studio City, The Levels, and Bristol at Parkway Place, among many others.
Outside Filinvest Alabang, some of the most notable places in Muntinlupa where condos are found include Avida Land's South Park District, Northgate Zone, and along the Alabang-Zapote Road.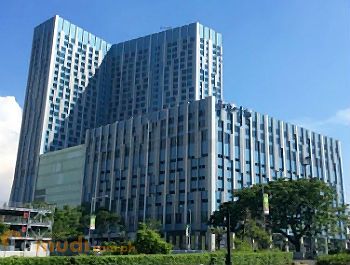 The National Capital's Southern Gateway
The southernmost city of Metro Manila, Muntinlupa is steadily emerging as a highly sought after commercial and residential location. The establishment of areas like Filinvest Corporate City and Madrigal Business Park continues to be instrumental in its progress.
While the city is still the home of the New Bilibid Prison, its rapid development has allowed it to grow beyond its image as a mere location of the state penitentiary. It continues to experience an influx of investment from both local and international businesses, and is currently one of the Philippine's most recognized retail destinations. Notable commercial spots in the city include Alabang Town Center, the Festival Supermall, and Starmall Alabang.
The Growth Area of the South
Muntinlupa is famous for being the location of the Ayala Alabang Village, which is part of the larger Barangay Ayala Alabang, one of the country's biggest and most elite residential communities. While it is the most popular area in the city, it is hardly the only place where one can experience the utmost in urban living.
Other notable places featuring ongoing or recently completed developments include Alabang Hills Subdivision and Hillsborough Subdivision. There are several other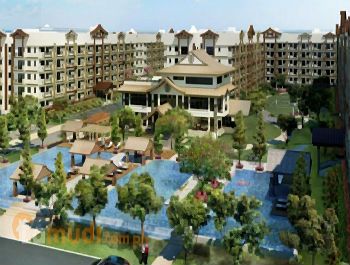 neighborhoods with many apartments and houses that are currently increasing in value as the city is expected to become one of the region's highly desired real estate investment locations. Studies conducted in 2014 have indicated that properties in Muntinlupa, as part of the "Southern Manila West Growth Area", are expected to increase in capital value in the next four years or so.
Condo for Rent: Muntinlupa Living
While everyone wants to have property that they can call their own, buying a condominium or a house may not always be an immediately available option. Choosing to rent a condo in Muntinlupa however, can be a step towards establishing one's roots in the Metro, while anticipating the time when a home can be purchased.
There are numerous units currently available on the market. For those living alone, a one-bedroom unit can be rented for only PHP 9,000 per month at the Presidio Lakefront in Sucat. The flat is part of a 60-hectare development that is located near commercial establishments like Jollibee and Puregold. For families in need of a little more room, there are several two- or three-bedroom condos, such as a two-bedroom unit at Rhapsody Residences being leased for only PHP 30,000 per month.