No Longer Munti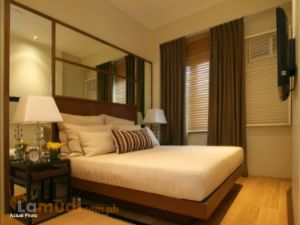 Muntinlupa is Metro Manila's southernmost city. In the past, it was mostly known for being the location of two places that are quite in contrast to each other: the New Bilibid Prison and the exclusive Ayala Alabang Village. These days, the city is increasingly becoming popular as a thriving business city, as the gateway to province of Laguna, and as a city where many mixed-use real estate projects are soon to rise.
Recent residential and commercial developments have made the city one of the most desired investment locations in the entire Philippines. There are now several places beyond the Ayala Alabang Village to turn to in terms of modern living. There are also several new commercial and lifestyle centers that have given residents and visitors a place to go to for leisure and practical purposes.
Some notable developments in the city have actually gone ahead and combined both residential and commercial needs. Places like Filinvest City mixes the comfort of home and security in an area where business establishments are set within. It is exactly these types of developments that have garnered Muntinlupa the status of "Most Competitive City" and the "Most Improved City" not only in Metro Manila, but also nationwide.
Apartment for Sale in Muntinlupa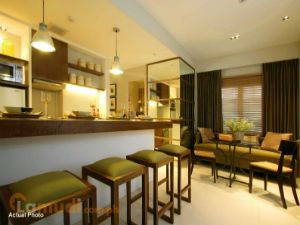 Due to its elevated status, purchasing a traditional house and lot in Muntinlupa may not be a financially viable option for some. Fortunately, there are many condominium and apartment complexes that are more than an adequate alternative.
There are plenty of apartments in Muntinlupa to choose from in the market. Madrigal Business Park and Filinvest City Alabang boast the most number of available properties. Interested individuals can also opt to buy a unit outside these areas, such as Rhapsody Residences in Barangay Sucat or within Avida's South Park District in Alabang.
Aside from these high-rise projects, one can also easily find a duplex apartment for sale in the city, particularly in the Alabang, Bayanan, and Poblacion areas. These properties can range from PHP 2.5 million for a two-bedroom to PHP 14 million for a four-bedroom.
Finding a place to call home is definitely possible when you find the right flat. They provide ample living space while costing less. They are also relatively easier to maintain than a standard house and lot. Apartment buildings are usually centrally located, providing easy access to key areas in the city. Muntinlupa's continuous rise also proves to make buying one is good long-term investment.