Inexpensive Homes in the Southern Suburbs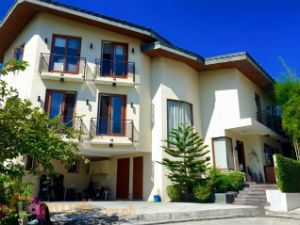 Ayala Alabang Village, which has been in existence for over 30 years, remains to be the most sought-after residential subdivision in the south because of its prime location, first-class facilities, and easy accessibility to the business districts of Muntinlupa and Makati—not to mention it being close to Laguna Province, which is now home to exciting real estate projects such as Nuvali, Vermosa, Alabang West, and Portofino. With an area of approximately 700 hectares, this sprawling subdivision is located in Barangay Ayala Alabang, Muntinlupa City.
One of the Most Sought-After Places in the South
Ayala Alabang Village is divided into seven districts. It has three main gates all located along Commerce Avenue, namely the Acacia Gate, Madrigal Gate, and Mindanao Gate. With 30 percent of the village devoted to roads and parks, AAV has 13 parks that include children's playground facilities, and sports facilities such as swimming pools, basketball courts, tennis courts, and football fields.
Ayala Alabang Village is also an official bird sanctuary. It hosts more than 60 known species of resident, migrant, or migratory birds that have found their homes in more than 9,000 full-grown trees spread all over the village. In addition, the village continues to extend and upgrade its services to residents by providing DSL connections, a fully equipped clinic, fire trucks, an ambulance service, a community channel, public transportation system, and 24-hour security, in addition to many other services.
There are at least nine institutions of learning within the village walls, and a very active parish. The Ayala Alabang Village Association works hand in hand with Barangay Ayala Alabang and the Parish of St. James the Great to ensure that all homeowners, residents, and tenants find the peace of mind, tranquility, and community spirit they all seek within this village.
Finding a House for Rent: Alabang Costs, etc.
There are numerous areas in Ayala Alabang Village where you can reside in for a reasonable price. One in particular is a two-storey house located along Samat Street. This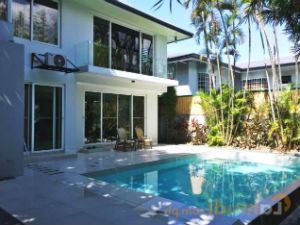 fully furnished property sits on a lot measuring 990 square meters, and already comes with a big and beautiful garden, water pump, water heater, lighting fixtures, five bedrooms with toilet and bath, maid's room, and driver's quarter.
Another house for rent in Alabang is a Mediterranean-style house located along Taysan Street. This two-storey corner property has three bedrooms (all of which have their own en-suite bathrooms), an entertainment room, and a study or home office. This property's living and dining areas have sliding doors that open to a covered lanai, leading to a spacious garden.
Long been the home of many celebrities, prominent families, and politicians, Ayala Alabang Village has been one of the most highly sought-after addresses in this part of Metro Manila. If you are planning to live in this exclusive subdivision but are not yet sure whether to buy, then renting is the best option. Monthly rates of an Alabang house for rent may range from PHP 100,000 for a three-bedroom sprawling bungalow, to PHP 250,000 for a four-bedroom house, which already comes with a swimming pool. The great news is that most if not all houses for rent in Alabang are perfect for families with small and school-age children, given the subdivision's many family-friendly amenities.