Manila Is the Country's Capital City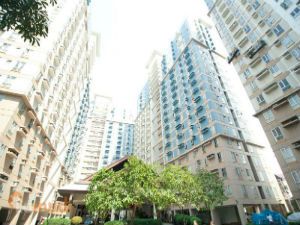 Home to more than a million people, the city of Manila is the capital of the Philippines. It is a living tableau of the country's storied past with its colonial Spanish architecture and magnificent monuments. It is the country's seat of power because it hosts the Presidential Palace, also called the Malacañang Palace. It is one of the largest business centers in the nation with more than 60,000 establishments. Manila is also the location of many fine educational establishments. Furthermore, it is the country's leading seaport because of its natural harbor, the Manila Bay, one of the finest in the world.
All these and more make the city an attractive place to live in, making inevitable its continuous growth. It also assures the constant presence of diverse real estate choices, including studio type apartments for rent.
Studio Type for Rent: Manila Has Diverse Choices
Studios for rent in Manila can be easily found because of the city's developing real estate industry. A studio unit with a floor area of 22 square meters in Avida Towers San Lazaro Tower 4 would typically go for a very affordable monthly rent of PHP 10,000. The property is located at A.H. Lacson, Sta. Cruz, is situated beside SM City San Lazaro, and is just a stone's throw away from universities like the University of Santo Tomas (UST), Far Eastern University, and San Beda College. A semi-furnished unit with the same floor area would cost about PHP 15,000 per month in the same building.
In University Tower 2, a building fronting UST, a semi-furnished studio-type apartment with air-conditioning, a bed frame, a gas range, and a floor area of 20 square meters would cost around PHP 12,000. This would be perfect for students studying in the universities nearby.  Another unfurnished unit with a floor space of 14 square meters go for even cheaper - only PHP 9,000 per month.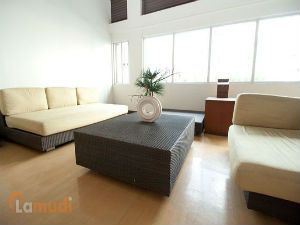 In the One Torre De Santo Tomas, another building in front of UST, studio units ranging from 18 to 38 square meters have monthly rates from PHP 11,000 to PHP 18,000. These prices are also within reasonable range for students.
Furnished studio units at D'University Place Condominium in Taft Avenue with floor areas of 18 to 24 square meters go for monthly rental rates of PHP 15,300 to PHP 16,500.
A 20 square meter newly renovated unit with brand-new furniture in SM Messa Residences in Aurora Boulevard across SM Sta. Mesa is available for rent for PHP 17,000 monthly, inclusive of association dues.
For those looking for something bigger, a spacious 41 square meter studio at 8D Adriatico in Malate is available for a monthly rental rate of PHP 22,000. This offer is more expensive than the ones previously mentioned because of its, of course, size, but also because Malate is a very popular area in the city of Manila.
These are just some of the great studios for rent in Manila. Invest in one now to access the many opportunities offered by the most prominent city of the country.