The City of Manila: A Witness to Change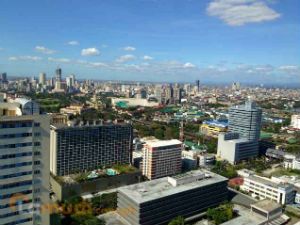 The City of Manila has been a witness to many of the Philippines' most historic moments. Many of these moments were crucial to the country's contemporary history, while others were grim that most Filipinos would rather forget. The city has experienced some of most tragic events in recent history, such as the Battle of Manila toward the end of World War II, but also some of the most uplifting, such as the visits of Pope John Paul II in 1995 and Pope Francis in 2015.
Like any city who has experienced unspeakable horrors at the hands of foreign invaders, Manila was able to rise up again and regain what was taken. Bombed to ruins before the end of World War II, the old walled city of Intramuros and Fort Santiago were restored to their former glory and are now popular tourist sites. Centuries-old Catholic churches stand a stone's throw away from skyscrapers and modern shopping malls. While the ever-reliable Divisoria, a cacophonic market with stalls selling everything from whole-sale-price fabric to camera parts, every day teems with shoppers from all over. It is also worth noting that Manila is home to Binondo, which in turn is home to what is arguably the world's oldest Chinatown.
Aside from old-fashioned attractions, the City of Manila has an abundance of modern conveniences, such as shopping malls, museums, luxury hotels, and an ocean park. Although it may seem like Manila is devoid of green spaces, the city is also home to the Arroceros Forest Park, a 2.2-hectare riverside urban forest situated next to the Manila City Hall.
It may seem unnecessary to mention, but it is also worth noting that Manila is the seat of the Philippines' national government. It is home to Malacañang Palace, where the Philippine president resides and holds office, and the Supreme Court of the Philippines. All these make lots for sale in Manila invaluable.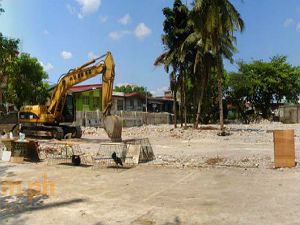 Land for Sale: Manila and Its Opportunities
Being a city that boasts a population of 1.78 million as of 2015, packed on an area that is no bigger than 42 square kilometers, it may seem that a lot for sale in Manila will be hard to find, whether for residential, commercial, or industrial use. However, this could not be farther from the truth. Although finding an empty lot may be challenging, investors and property-hunters will be happy to learn that a Manila lot for sale is still very much possible.
Many sections of the city, especially in the Malate, Ermita, Divisoria, and Santa Mesa districts, have plenty of old houses and structures that sit on prime land, which are currently listed online. But these properties come at very hefty price tags. An example includes a 2,346 square meter property in Adriatico Street in Ermita District, which is currently listed for more than PHP 657 million. At approximately PHP 270,000 per square, this property rivals the price of even those found in areas in Makati and Taguig, which is testament to the how valuable real estate in Manila is.