Living Well in the Capital City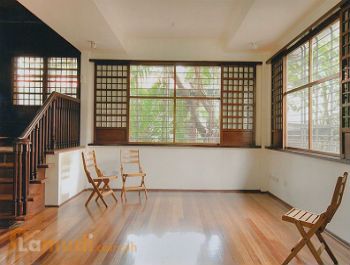 Manila is most recognized for being the country's capital, but there is more to the city than just being the main seat of the Philippine government. While the way of living in the city tends to follow suit, its residents are more than just preoccupied with the resulting political atmosphere that the area evokes.
The city is a complete lifestyle location. It has absolutely everything for anyone. It is deeply rooted in culture and history with destinations like the National Museum of the Philippines in Ermita, and landmarks like the Minor Basilica of the Black Nazarene, commonly referred to as the Quiapo Church in Quezon Boulevard. Shopaholics are also not left wanting thanks to places like Robinson's Place Manila, the famous Chinatown in Binondo, and Divisoria, which is especially popular with bargain hunters.
The city is also the location of some of the foremost schools in the country. Institutions like the Polytechnic University of the Philippines, San Beda College, the National University, the University of the East, and the Far Eastern University occupy what is known as the University Belt. Like most highly urbanized cities, it also has a reliable healthcare system, spearheaded by facilities like the Philippine General Hospital and the Ospital ng Maynila Medical Center.
House for Rent: Manila Is the Paris of Asia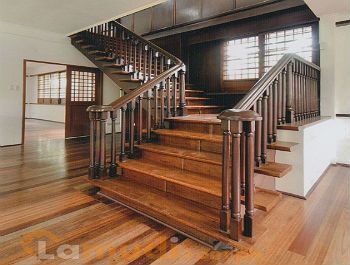 While many would recommend a condominium when living in such an urban locale, a house and lot for rent in Manila is the better option for home seekers with larger space requirements. While the city is one of the most populated areas in the region and the country overall, it still offers a good amount of available homes. A "rent to own" house in Manila is also a possibility.
The city may be more known as a tourist and value shopping destination, but there are many areas where one can reside in. It has 16 administrative districts, each with its own charm that is incomparable to other places like the usual Makati, Quezon City, and Taguig. San Miguel, Sampaloc, Santa Mesa, and Paco are the most residential areas. If one wants to live close to the famous Rizal Park, then Ermita is the place to be.
Houses for rent in Manila provide residents the flexibility to move from one area to another, within or outside the city. It is also a more affordable alternative than buying, especially when one does not have the budget yet. For families, it is especially practical live near top schools, such as the De La Salle University in Taft Avenue and Saint Scholastica's College in Malate. Expect houses in the city to range from PHP 28,000 per month for a four bedroom five bathroom residence in Santa Mesa to PHP 150,000 per month for a three bedroom three bathroom house in Paco. Many have rooms for a maid and driver, as well as ample parking space.