A City of Utmost Culture and Modernity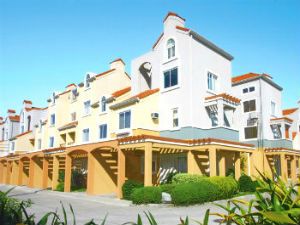 The city of Manila has long been in existence even prior to the arrival of the different Philippine colonizers. Early evidence has been indicative of Negritos being the first to occupy what would become the capital city of the country. Malayo-Polynesians would eventually migrate to the area and assimilate with the Negritos, paving the way for those who would be the future occupants upon the arrival of the Spaniards. The city has quite the extensive history.
The city has always been a central area even during the colonial era. It has been and is still the setting of numerous cultural and historical events. It continues to be the main seat of the Philippine government today. The Malacañang Palace, the official residence of the President, is located here along Jose P. Laurel Sr. While deeply rooted in history and culture, the capital city is also one of the most highly urbanized in the Southeast Asian Region.
Manila serves as a major center for banking and finance, retail and commercial activity, real estate, shipping, tourism, healthcare, education, and several other industries in the Philippines. The city is the location of several key economic landmarks. This includes the Port of Manila, the largest in the Philippines, and Binondo, the oldest and largest Chinatown in the world.
House for Sale in Manila
As the city most synonymous with the Philippines both from a historic and economic standpoint, Manila remains as one of the most desired residential locations, despite being one of the densely populated cities in the country.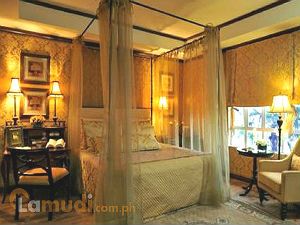 While the cost of real estate is comparatively higher in the city than those outside Metro Metro, the chances for a good return on investment is just as high when one opts for a house and lot for sale. Manila residents or Manileños as they are called, have easier access to everything the city has to offer. They are also just a quick drive away from the bordering Quezon City, San Juan, Mandaluyong, Makati, and Pasay.
For landlords, investing in a house and lot for sale in Manila City will always be lucrative because there will always be a ready pool of potential tenants. Especially for families, there are many top universities located here, which makes living in the city ideal and convenient. Colegio de San Juan de Letran is still located in Intramuros, while the University of Santo Tomas is in Sampaloc. The oldest university in the country, the University of the Philippines Manila can also be found here, specifically in Ermita.
With continuous progression of the city, homes purchased in the present will appreciate in value in the future. When it comes to a house for sale, Manila is definitely one of the top locations in the Philippines. From Tondo to Pandacan, there is definitely something for everyone.