Condos Are A Lucrative Investment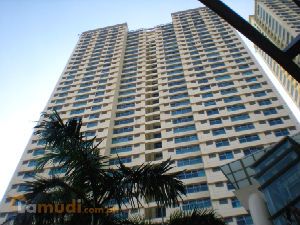 Manila is not only the capital city of the Philippines. It is the also a major center in terms of finance, culture, tourism, and real estate. It draws people from around the country and from all over the world for visiting as well as for relocating. As a result, the real estate market here continues to grow steadily, year after year.
All types of real estate can be found in Manila, including condominiums. In terms of investment, condos can be lucrative. It sometimes offers more security, easier maintenance, more amenities, and higher affordability than a regular house and lot. Even if you opt not to live in your unit, it can still benefit you as a steady source of income. There is always a dependable supply of tenants in the city.
An Affordable Option
Condominiums are typically more affordable than buying or even renting houses. Utility costs and other monthly expenses are lower because of their relatively smaller size. They also require less maintenance and upkeep for the same reason. This makes them very popular among young professionals and families alike.
The city of Manila, with a population of more than 1.6 million, is divided into six districts, which are subdivided into 897 barangays or neighborhoods. Before you find the perfect condominium, you must find the perfect neighborhood. In terms of good areas to find a condo for rent, Manila is never short on options.
Find the Perfect Manila Condo for Rent
There are many ideal places to find the perfect condominium for rent in Manila. Some are residential with the first floors rented out for commercial purposes. Most are fully residential complete with a lobby and a front desk.
Condos are available in the Binondo district's vibrant Chinatown. It is the oldest Chinatown in the world, where you can find the popular Plaza Lorenzo Ruiz, which has been a part of the city since 1594. Near this area, in addition to condominiums, you will find historical landmarks such as the El Hogar Filipino Building, one of the most famous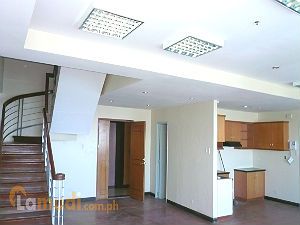 buildings in the city.
There are also units available in Intramuros, the "Walled City". They are situated in the historic center of Manila. These flats are especially attractive options for those who like to be surrounded by landmarks and monuments like the Manila Cathedral and the San Ignacio Church ruins.
In more tranquil areas such as San Miguel, home of Malacañang Palace, the official residence of the President of the Philippines, condos can be found as well. San Miguel, in addition to the districts of Quiapo and Sampaloc, is a part of Manila's "University Belt," known as such due to its high concentration of universities, including the renowned University of Santo Tomas.
One will definitely not be left wanting when it comes to renting a condominium in the city. From studios to four or even five bedrooms, the options are plenty. You can even rent to own a condo in Manila, wherein your monthly rent, although slightly higher than the average, will work as your regular payment towards owning the property.