MANILA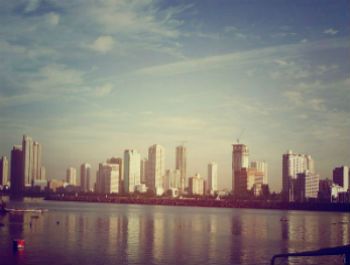 Encompassing a total land area of 14.88 square meters and a population of 1,652,171, the city of Manila may be the most historically preserved city in the National Capital Region (NCR). The second biggest district in the capital is a hodgepodge of tourist attracts and urban life in a modern-traditional setting. Located in the western part of Metro Manila and to the east of the Manila Bay, this district is the capital city of the Philippines. The seat of the executive and legislative branches of the government is located here, thus making it the political heart of the country.
During the colonization period, especially during the Spanish occupation, the city was already the center of activity. It was one end of the Manila-Acapulco trade route that linked Europe to the Latin Americas and Asia. It was eventually given the nickname "Pearl of the Orient" because of its vital location in the Pacific maritime trade route.
The district went through countless ordeals and witnessed hundreds of battles, uprisings, and revolutions that eventually led to the city's downfall. By World War II, it became the second most devastated city in the world, only after Warsaw. However, as soon as the war ended, rehabilitation and reconstruction took place making the city what it is today - one of the most progressive districts in the Philippines.
BUYING PROPERTY IN MANILA
Numerous residential and commercial properties can be found in Manila. Because it is next to the Manila Bay, the city has the privilege of being the largest seaport in the country. It is the "premier international shipping gateway" of the Philippines. The city's economy is characterized by trade and production, especially in textiles and chemicals. Multinational corporations also operate in this city, such as: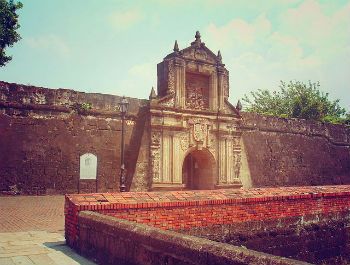 Unilever
Coca-Cola
Toyota
The Central Bank of the Philippines
The top three petroleum moguls of the country are also based here:
Caltex Philippines
Pilipinas Shell
Petron Corporation
The city is abundant in well-preserved historical sites, making it a popular destination for tourists. The famous Intramuros or "The Walled City" and Fort Santiago citadel are located here, as well as a lot of Spanish ancestral houses that have been beautifully maintained. Over 1 million tourists come to city each year making business a lucrative endeavor.
The city may be a busy place, but it is also ideal for families. It is the museum capital of the Philippines great for culturally educating children and adults alike. The University Belt is a sub district where a lot of renowned colleges are universities are located:
Far Eastern University (FEU)
University of the East (UE)
University of Santo Tomas (UST)
University of the Philippines Manila (UP Manila)
De La Salle University
Buying property in Manila whether for personal or commercial use is a capital decision not only because the return on investment is high, but also because the city offers culture, entertainment, and a stimulating way of life.
Photographs from Wikipedia