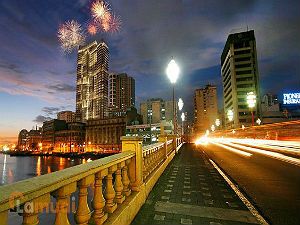 Apartment for Sale in Manila: Convenient Living in the Capital City
Manila is a densely populated city brimming with history and culture. Over the years, the city established itself as a center for commerce and culture, and a sought-after place to live. As the capital city of Metro Manila, the area is highly connected to just about every other city in the capital region. Its accessibility and progressive atmosphere make it a great place to settle down. As such, it's worth it to invest in an apartment for sale in Manila, Metro Manila, either for personal or commercial use.
Nearby Establishments
These are just some of the noteworthy establishments you'll find in Manila near your apartment for sale in Manila:
Schools in Manila:
St. Scholastica's College
Eton International School
La Consolacion College Manila
Adamson University
Manila Science High School
Malls around Manila:
Robinsons Place Manila
Century City Mall
Ever Gotesco Mall Manila Plaza
Tutuban Center
SM City Manila
Hospitals around Manila:
Philippine General Hospital
Manila Doctors Hospital
Santa Ana Hospital
Our Lady of Lourdes Hospital
St. Clare's Medical Center
Transportation Hubs in Manila:
Pandacan Bus Terminal
Mall of Asia Transportation Terminal
Sampaloc Bus Terminal
Vito Cruz LRT Station
Paco PNR South Main Station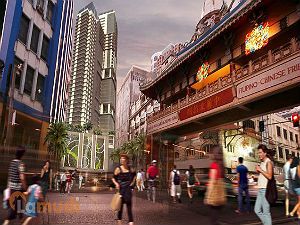 Average Selling Prices of an Apartment for Sale in Manila
Aside from the usual suspects—well-known property developers with high-ticket apartment projects in Manila—there are also a number of smaller, but by no means weaker, real estate players with options for an apartment for sale in Manila.
One of which is Manila Rivercity Residences, a project in the Santa Ana District of CDC Holdings. This nine-tower project, ranging from nine to 20 stories tall, is situated along the southern banks of Pasig River, offers 21 to 43-square meter apartments for sale, and ranges in price from PHP 1.1 to PHP 3.6 million. This estate, whose towers are each named after a famous river, also offers top-notch amenities, including a swimming pool, a playground, and a pavilion.
Also within Santa Ana, just a stone's throw away from Manila Rivercity Residences is its sister project Rivergreen Residences. This two-tower project sitting beside the OB Montessori School boasts top-notch amenities and offers studio, one-bedroom, two-bedroom, and three-bedroom apartments for sale, ranging in price from PHP 2 million to PHP 3 million.
Another project that offers an apartment for sale in Manila is Megaworld's Noble Place development in the historic Binondo or Chinatown District. Targeting the well-heeled Filipino-Chinese community in the area, Noble Place is for those families who maintain numerous businesses in the area and want to be close to them. A typical one-bedroom apartment in Noble Place measures 38 square meters and has an asking price of PHP 4 million.
The aforementioned Santa Ana District is a good place to start looking not only for an apartment for sale in Manila. The city is quickly becoming home to numerous newly built developments, thanks to the area's still large availability of vacant residential lots. A typical apartment in Santa Ana is composed of several three-story units, each of which boasts of three bedrooms and three bathrooms, and is on offer for PHP 4.9 million. Although these kinds of apartments may not have the same amenities as those being offered by those in high-rise units, they come with much larger living spaces, making them more suitable for families.
Why Buy an Apartment for Sale in Manila?
Through the years, especially during the 20th century, we have seen Manila's real estate landscape experience many ups and downs. Manila witnessed its prized locations like Intramuros, Binondo, and Escolta flourish only to experience urban decay when newer, more hip neighborhoods in other cities, namely Makati, Pasig, and Taguig, were established.
However, as the real estate industry is highly cyclical, the city is once again experiencing a revitalization of sorts, as property developers are now seeing the city's still huge potential when it comes to residential real estate. Plenty of apartment developments scattered all around the city are in the pipeline, making sure that a constant supply of quality apartments for sale in Manila will be available for city's present and future residents.
Investment/Business/Work Opportunities
Manila is a center for commerce and finance, so purchasing an apartment for sale in Manila allows you to make the most of the many job opportunities available here. Retail, IT-BPO, and cultural work are the most common fields with job openings here. You can also sell or rent out your apartment in Manila in the future for a healthy profit.
How to Get to Manila
The City of Manila is easily accessible by air travel via Ninoy Aquino International Airport, depending on the airline you're using. If you're heading to the city from Commonwealth and Fairview, you can ride a bus, jeepney, or UV express bound for Quiapo Lawton. From Quiapo, you can take jeepneys that head to Kalaw. You can also head to the area via the LRT 1 Yellow Line and depart at Central Station.