According to the 2015 Census, the official population of Mandaluyong is 386,276, which has grown by 3.12 percent per year since 2010.
Mandaluyong is home to a good number of shopping centers, commercial establishments, and entertainment hubs. Most notable of these include SM Megamall (the Philippines' largest shopping mall), Shangri-La Plaza Mall, The Podium Mall, and EDSA Shangri-La Hotel.
One of Metro Manila's most exclusive subdivisions is found in Mandaluyong: Wack Wack Village, which sits beside the Wack Wack Golf and Country Club.
The top three tallest twin towers in the Philippines are all located in Mandaluyong: One Shangri-La Place, BSA Twin Towers, and St. Francis Shangri-La Place.
Why Go for Houses for Rent in Mandaluyong?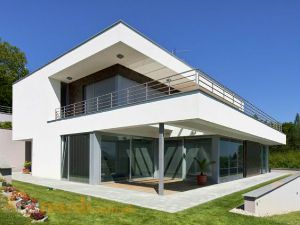 Mandaluyong goes by many names. Tagged as the "Tiger City of the Philippines," "Metro Manila's Heart," and the "Shopping Mall Capital of the Philippines," it is unquestionable that this progressive city is one of the country's chief financial centers.
The city has been steadily developing through the years and is now comparable to other major Central Business Districts (CBD) in the country. Many local and international players in business and trade choose to be located in Mandaluyong, and this means that aspiring residents can select from a number of great companies and employment opportunities. Likewise, its proximity to other prominent business districts makes the city one of the most preferred areas to start a career.
To complement the continuing growth and advancement of the city, its local government takes its job very seriously to ensure the safety of its residents and to maintain peace and order. City ordinances, such as those requiring all establishments to install closed-circuit television (CCTV) cameras within their premises, and the strict policing of motorcycle riders are just some of the regulations that are unique to the city.
Living in the Shopping Mall Capital
Mandaluyong is not be known as the shopping mall capital of the Philippines for nothing. One of the largest malls in Asia (and indeed in the world)—SM Megamall is found in the city along Epifanio de los Santos Avenue (EDSA). Then there is the upscale Shangri-La Plaza Mall at the corner of EDSA and Shaw Boulevard, which is home to luxury brands and fancy restaurants. For something more affordable, a very popular weekend night market happens in Greenfield District, where shops sell authentic Filipino wares and native goods.
Rental Options in Mandaluyong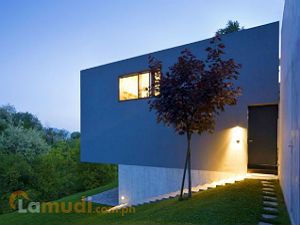 Being home to half of Ortigas Center, one of Metro Manila's most important business districts, it is not surprising that the city offers plenty of condos for sale and for rent. However, for those who require much bigger spaces with just a fraction of the price, then it is better to opt for a house for rent. Mandaluyong is deifintely one of the best options for this.
The city is home to exclusive gated communities and mid-end subdivisions that cater to expats with families, newly wed couples planning to start a family soon, and even empty nesters. Wack-Wack Village and Acropolis Subdivision are just two of the exclusive enclaves that offer a house for rent in Mandaluyong City. Other areas that offer much affordable options include, Addition Hills, Pleasant Hills, and Shaw Boulevard. What is great about all these areas is that they are close to everything families need: schools, hospitals, and shopping areas.
Indeed, the growth of real estate in Metro Manila has created a niche market that is after value-for-money rental houses. A Mandaluyong house for rent offers proximity to shopping malls and other leisure centers, yet remains quite affordable considering the amount if space it offers. Mandaluyong is truly a place for opportunities.