The average price (2016) of a two-bedroom house and lot for sale in Mandaluyong is PHP 6.1 million.
Mandaluyong is divided into 27 barangays, the largest of which is Wack-Wack Greenhills, which has an approximate area of 294 hectares. Wack Wack Greenhills is also home to the very exclusive Wack Wack Village and Wack Wack Country Club.
As of 2015, there are 15,184 registered business establishments in Mandaluyong, according to data from the National Competitiveness Council (NCC).
Data from the NCC also shows that there are 482 financial institutions licensed to operate in the city. These financial institutions include local branches of universal and savings banks, rural banks, cooperatives, lending firms, pawnshops, and others.
Live in the Heart of the Metro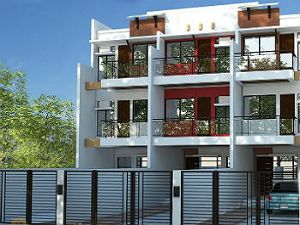 While not quite as large as the other cities of Metro Manila, the city of Mandaluyong is a choice location for many home seekers because of its location - it is situated almost exactly in the middle of the capital, very accessible from Makati, Pasig, Quezon City, and Manila.
The city itself is a center for various commercial and industrial activities, and within its terrority lies the wester half of Ortigas Center, where some of the country's largest companies are headquartered, including San Miguel Corporation, Banco De Oro, and the Asian Development Bank. The area is also home to Metro Manila's most popular shopping centers, including The Podium, SM Megamall, and Shangri-La Plaza.
A Place Made for Living
Before the end of Martial Law, Mandaluyong was mostly recognized for being a quiet residential suburb. While time and investment have since made the city busier, and allowed it to eventually garner city status in 1994, its past as a place mostly made for homes has allowed it to have diverse properties.
Many apartments for sale and houses for rent can be found, despite its comparatively modest size. The city is also the site of several condominium developments with many flagship projects expected to start in 2015. Interested buyers looking to live in this city would be hard pressed not to be able to find a suitable property in a desired location.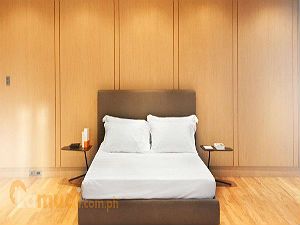 House for Sale in Mandaluyong
From modest townhouses to single-family homes with yards, options are abound for those looking for a home in Mandaluyong. Prices start from as low as PHP 3 million, which can get a buyer a house with two bedrooms, two bathrooms, and a one-car garage.
Buyers with more cash to spare on the other hand, can opt for luxurious properties within gated communities or subdivisions, such as Addition Hills. One for example, can find a three-bedroom house sitting on a 1,800 square meter land that is just a stone's throw away from the iconic Wack Wack Golf and Country Club. Such prime property would cost around PHP 200 million.
There are plenty of living options in Mandaluyong.  The decision of moving to this city is often not hindered by the questions "why be there" or "what property to get", but is simply a matter of "where exactly" and "when".