Never Miss out on What the Tiger City Has to Offer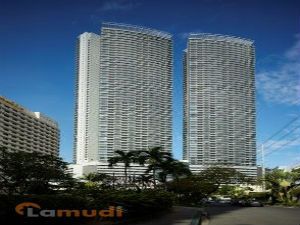 At the heart of Metro Manila lies what is known as the Tiger City—the City of Mandaluyong. It was not until the 1980s when the city underwent a massive and rapid development, making it one of the most progressive economic centers in the Philippines.
Being at the center of the National Capital Region, it has become an ideal place for people to reside and for business to set up shop. As an intersection in the Metro's network of cities, Mandaluyong enjoys the ease of accessibility to nearby urban centers such as Manila, San Juan, Quezon City, and Makati.
Do not underestimate Mandaluyong even if it is the sixth smallest city in the country. Even with a relatively smaller population of 386,276 according to 2015 Census, Mandaluyong is packed with thriving businesses and firms. It has its fair share of commercial establishments along the stretches of Boni Avenue, Kalentong, Libertad–Sierra Madre St., and Shaw Boulevard. While it shares part of the Ortigas Center business district with Pasig City, it also has its own districts concentrated on EDSA–Shaw and Pioneer areas. Some notable companies that have a presence in the city are Convergys, San Miguel Corporation, Asian Development Bank, Summit Media, and BDO. Mandaluyong also hosts a number of manufacturing firms from sectors ranging from food, pharmaceuticals, and equipment-manufacturing.
If you only look at Mandaluyong's growing business scene, then you would not able to paint its entirety. Mandaluyong is the kind of city where work meets fun. This is exemplified by the initiatives its city government has rolled out. One is the city's steadfast commitment on promoting a healthy lifestyle. For the past years, Mandaluyong has held fitness events and regular exercise programs for its citizens. It has even broken records in 2015 for having the largest Zumba class held.
Retail shines the brightest in the city with shopping malls like SM Megamall, The Podium, Robinsons Forum, and Shangri-La Plaza attracting a high rate of footfall each day. Add to that some smaller malls like Starmall, St. Francis Square Mall, and EDSA Central, and you have the shopping capital of the country! These malls are easily accessible by public transport, as most of them are located near rail stations and bus stops.
Studio Type for Rent: Mandaluyong Mixes Work & Play
Live in Mandaluyong and you will see the true meaning of work–life balance. Perhaps the most famous development in the city is the Greenfield District, which is planned to be an ideal mix of residential, office, and commercial buildings. If you are looking to live in Mandaluyong long-term, it would be best to invest in one of its condominium projects. However, if you just want to test out new waters, then renting a studio unit would be the most practical idea.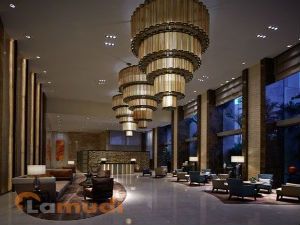 You have a wide range of choices. Of course, the best spaces are those in close proximity to business centers. One would be the condominium project along Libertad Street. For an unfurnished 19 square meter studio type at Libertad Plaza, monthly rent starts from PHP 12,000. The main selling point here is that the project is just a short walk away from all the busiest parts of the city.
If you want semi-furnished studio units, go for the ones in Avida Towers Centera, which is located at the corner of Reliance Street and EDSA. For PHP 15,000 per month, you will already be able to enjoy the amenities of the development, which includes a swimming pool with a drinking bar, outdoor gyms, and retail centers.
Studio units at BSA Tower should also be considered. A 36 square meter semi-furnished unit in this condominium can be rented for a monthly fee of PHP 24,000. Given its location that offers easy access to Ortigas Center and other key destinations, this is a pretty good deal.
Whichever area you decide on for a studio unit for rent in Mandaluyong, make sure not to miss out the many adventures that living in the city holds for you.