In Unity There Is Progress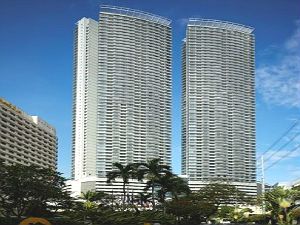 The city of Mandaluyong continues to remain true to its past as a choice residential location. Many people enjoy living in the city because of its central location in Metro Manila. Thanks to its sustained developments in infrastructure and transportation, traveling to the surrounding cities is convenient. This perhaps is the main benefit of living in the area.
Its proximity to Ortigas Center, one of the countries major financial and commercial districts, makes living, working, and visiting the city convenient and enjoyable. It is the location of some of the most popular shopping malls in the country, namely SM Megamall, Shangri-La Plaza, The Podium, and Robinson's Forum where supermarkets, hardware stores, cinemas, and entertainment arcades are also found.
The city is also home to companies like the San Miguel Corporation, Asian Development Bank, and influential media outlets like Fox International Channels and TV5 Network, Inc. Many have found success in their career and business here as the city has emerged as one of the country's major economic districts.
Condo for Rent: Mandaluyong Is a Residential Retreat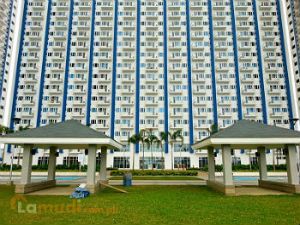 A great alternative to living in Makati, deciding on a condominium in Mandaluyong is an effective way to get acquainted with the city, and establish one's self in the Metro. Whether one is buying or renting, living in a flat comes with shared amenities and fringe benefits, such as 24-hour security, jogging paths, a swimming pool, and even power generators in preparation for blackouts.
The capital region is fast paced and change can be equally as quick, so a condo unit for rent in Mandaluyong provides the flexibility and convenience one needs. Living in a flat may be for the long term or merely as a place to stay while transitioning to a more permanent place. Whatever the case, there are many rental condos to choose from.
For only PHP 25,000 a month, a young professional can already live in a brand new one-bedroom apartment in the recently completed Flair Towers. The unit provides the tenant an area of 29 square meters to live in. For those in need of a family home, a monthly fee of only PHP 30,000 can get one residence in a three-bedroom flat at the Iris Tower of Tivoli Garden Residences. This condominium for rent in Mandaluyong is situated near SM Megamall and Cardinal Santos Hospital.