Condo For Sale in Mandaluyong below 2 Million
They are either looking for a condo that they can invest in or they are looking to be closer to their workplace since Mandaluyong is one of the commercial and financial hubs of the Philippines.
Most of the apartments that can be found in Mandaluyong are either semi-furnished or bare. Apartments that are semi-furnished only have a bed and toilet, a built in cabinet, and some also have a built in sink.
Mandaluyong has been known to house many of the country's banks, large corporations, and major malls so many of the buyers will be able to see condominiums surrounded by these places. Transportation also has access to major roads such as Shaw Boulevard, Ortigas Avenue, and the train stations are also walking distance.
Mandaluyong City continues to be a worthwhile investment because of its continuous business and economic growth.
Mandaluyong City is the Ideal Location to Buy a Condominium for 2 Million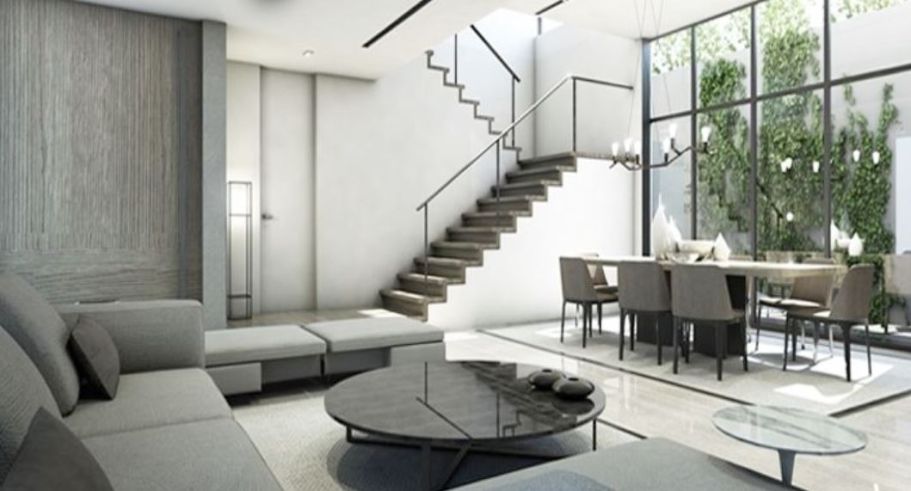 Even though it is the sixth smallest city in Metro Manila, Mandaluyong city is a well-known business and commercial center that houses notable institutions and shopping malls.
Prior to the arrival of the Spaniards, Mandaluyong was already a well-organized area that was once part of the Kingdom of Sapa with early residents known for their hard-working and determined demeanor. Traits which many Filipinos saw when the past residents of the city refused to accept Spanish rule.
Mandaluyong City also played a major role in Philippine revolution by being known as the territory of the Katipunan group, headed by none other than Andres Bonifacio.
In 2002, Mandaluyong city was named the "New Tiger of Metro Manila" as it continues to be an example of important economic and business growth by housing a big bulk of the country's commercial and industrial segments while also having two of the most popular shopping malls, SM Megamall and Shangri-La Plaza Mall.
Those looking to buy a condominium in Mandaluyong city will find that it is a good investment because of the above-mentioned reasons. Condominiums in Mandaluyong are relatively affordable with prices below 2 Million.
Affordable Condominium for Sales in Mandaluyong worth 2M
Property seekers looking for a condominium in Mandaluyong city will be able to find affordable options below 2 Million. The price of condominiums in the city will start at around 1.1 Million with the highest price being 1.9 Million.
Prices will vary according to the location. Higher priced condominiums are closer to the business districts and to the train stations. Higher priced condominiums will have a larger floor area.
Usual monthly payment of condominiums in Mandaluyong can range from Php 8,000 to Php 20,000.
What would a buyer expect when buying a 2 Million Condominium in Mandaluyong City?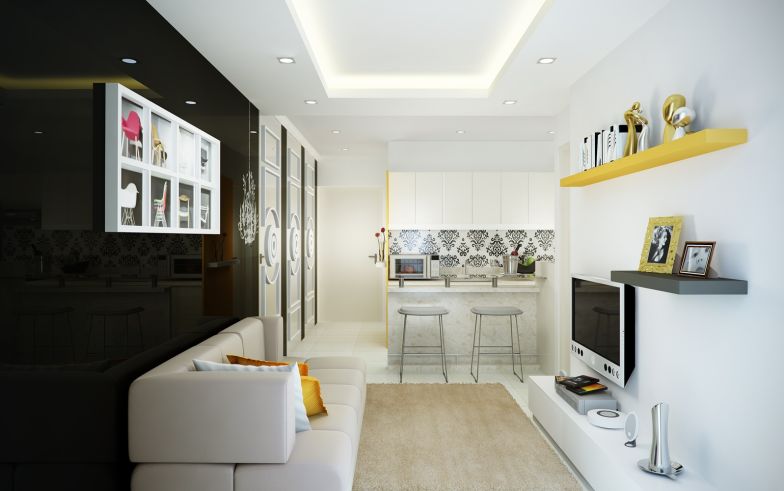 Condos in Mandaluyong City will either be semi-furnished or a bare unit. Semi-furnished units will have a ready bed and toilet, an installed cabinet, and some also have an installed sink ready for use. However, future condominiums buyers will be asked to bring in the rest of the furniture they will be using.
Many condominiums in the city will have amenities that are free of charge for condo owners. Some of these amenities are the swimming pool, lounge area, gym, and laundry area.
Some condominiums also have CCTVs, security alarms, and even a fire sprinkler system for the safety of its residents.
Why Homebuyers Should Consider Buying a Condominium in Mandaluyong City?
Mandaluyong city is known for being one of the financial and business hubs of the country and it also offers world-class entertainment options for both locals and tourists.
Mandaluyong City is home to SM Megamall, one of the largest shopping malls in our country. It also houses Shangri-La Plaza Mall, an upscale mall found in the commercial district of the city. It also has Forum Robinsons and other local malls scattered in the city.
Mandaluyong City also has easy access to neighboring cities like Pasig, Makati, and Manila because of major roads such as Shaw Boulevard and Ortigas Avenue providing linkages. There are also alternative routes available like Boni Avenue and C-3 road.
The city also has easy access to the train stations, both the LRT and the MRT. While other transportation options like buses and jeepneys are abundant.
Investment Opportunities in Mandaluyong City
Investors looking to buy a condominium for passive income may find Mandaluyong city a good place for them. Since the city is home to major commercial, financial, and entertainment industries many are looking to rent a property near these corporations.
Tourists also flock to Mandaluyong not only because of its malls but also because Mandaluyong is home to different trade halls that are good for seminars and big events.
Work Opportunities in Malabon City
New condominium owners in Mandaluyong looking for job opportunities will find many options in the following industry: banking and finance, BPO, and retail.
Many well-known large corporations like San Miguel Corporation for example can be found in Mandaluyong City thus workers from different fields and experiences can find a job easily suited for them.