MANDALUYONG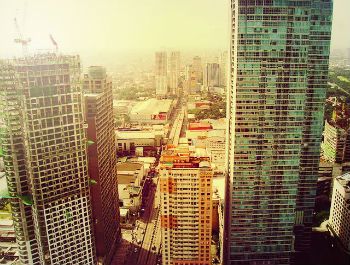 Often seen as a small but commercially concentrated city, Mandaluyong is one of the sixteen (16) districts that comprise the National Capital Region (NCR). It is situated right at the heart of the capital, making it one of the most accessible cities in the country. It is known as the "Tiger City" because of the many businesses that operate there, and is one of the most important financial areas in the Philippines.
Back in the 1300s, the city used to be a mere part of the Kingdom of Sapa of the Great Majapahit Empire. After numerous occupations by the Spanish, American, and Japanese, it only achieved city status in 1994, when it was separated from the neighboring city of San Juan.
Previously known for only being a residential area, it is now home to many significant areas such as hospitals, schools, recreation hubs, and other establishments. Even with a small land area of 8.21 square miles, and a total population of 328,699 as of the 2010 statistics, it has become one of the most important districts in the country.
BUYING PROPERTY IN MANDALUYONG
Mandaluyong shares the second largest business district in the country with Pasig. The Ortigas Central Business District is a zone is known to host several multinational corporations and factories, such as: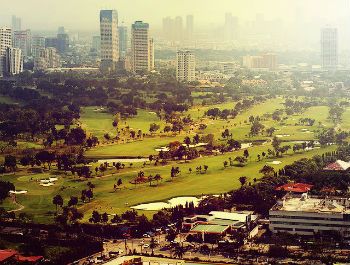 Hawlett Packard Philippines
Commonwealth Foods, Inc.
Unilab Laboratories (UNILAB)
Puma Spring and Rubber Industries
Its economic activities are mostly concentrated in the EDSA-Shaw-Pioneer area, while major commercial areas are in:
Boni Avenue
Shaw Boulevard
Kalentong
Libertad-Sierra Madre.
The city is also home to several trade halls and convention centers, making it a popular destination for events, seminars, conferences, and trade fairs. This city is heaven for business investors with everything easily at their reach.
Aside from its financial and commercial district, the residential area of the city is also thriving. Because of its location at the center of Metro Manila, the district is highly accessible via major thoroughfares and two metro rail stations. Many shopping malls, restaurants, lively nightspots, and even an internationally renowned golf course make the city a popular residential preference. This is why local and international real estate developers are selling countless condominium units, apartments, and houses in various parts of this district.
Photographs from Wikipedia and Jun Acullador (Flickr)