Boni Avenue: Mandaluyong's Best-known Thoroughfare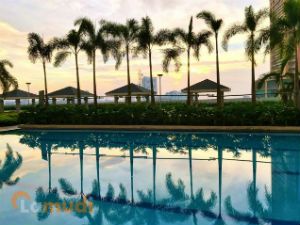 Perhaps Mandaluyong's most well-known thoroughfare, Boni Avenue, which runs from Aglipay Street close to New Panaderos in Kalentong in the west to Epifanio de los Santos Avenue (EDSA) in the east, is a six-lane avenue named after Bonifacio Javier, a decorated World War II veteran and former mayor of Mandaluyong. Its side streets are also some of the best places in Metro Manila to find apartments for rent.
Boni Avenue traverses some of Mandaluyong's best-known barangays for houses, townhouses, and apartments, including Plainview, Malamig, Mauway, Burol, and Addition Hills, amongst many others. These barangays are home to many developments from some of the country's biggest developers, as well as newly built apartment projects by private individuals and small businesses.
Thanks to its proximity to Makati and Ortigas Center, apartments for rent in Boni Avenue are some of the city's most popular properties.
Where to Find an Apartment for Rent in Boni Mandaluyong
One of the recently built projects within short distance of Boni Avenue is Century Properties' Acqua Private Residences. This six-tower high-rise development, each of which is named after a world-famous waterfalls, offers plenty of apartments for rent that are quite affordable compared to similar properties in Makati and Ortigas Center. A 31-square meter studio apartment for rent, for example, is being offered for just PHP 23,000 per month here.
Another development that is just a stone's throw away from Boni Avenue is Tivoli Garden Residences by DMCI Homes. This six-tower development, located along Coronado Street just across Makati via the Makati–Mandaluyong Bridge, offers studio, one-bedroom, two-bedroom, and three-bedroom apartments for rent, ranging in price from PHP 19,500 to PHP 70,000 per month. These apartments are perfect for people with a limited budget, but still want a place that is in close proximity to the Makati central business district and Rockwell Center.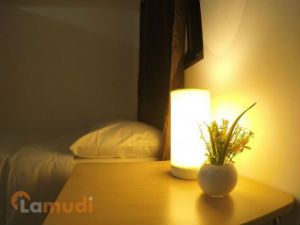 Apartment for Rent: Boni and Areas Close to It
Although technically these places are no longer along Boni Avenue, they are still close enough that many people consider them as part of the avenue's general catchment area. These places are also near the Boni Avenue Station of the MRT-3, which makes these areas perfect for people on the go.
One of these areas include Pioneer Street, technically a continuation of Boni Avenue to the east. This area is where one can find a Boni apartment for rent, including SMDC's Light Residences, DMCI Homes' Flair Towers, Empire East's Pioneer Woodlands. These multi-tower projects, all of which are just a short walk away from EDSA, Boni Avenue, and the MRT-3, offer plenty of apartments, ranging from studios to two-bedroom units. Monthly rents of these apartments range from PHP 20,000 to PHP 50,000, which make them perfect for young professionals and starting families who want a home close to Metro Manila's most important business districts.