The Tiger City of the Philippines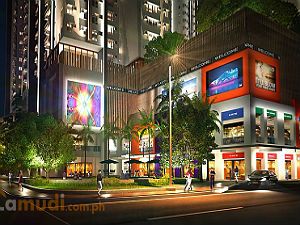 It may not be the biggest city in Metro Manila, but there are a number of reasons why Mandaluyong is widely considered as a complete lifestyle and leisure spot by both its residents and visitors.
The city is called the "Shopping Capital of the Philippines" because it is home to popular retail centers like SM Megamall, Shangri-La Plaza, and The Podium among others. The western half of Ortigas Center - the second most important central business district in Metro Manila - is also located within the city, which makes it one of the most important economic and financial centers in the country.
There is more to the city than skyscrapers and commercial centers. It is the location of numerous landmarks, many of which also serve as places where people can temporarily find respite from the city's fast pace. Such areas include the Amado T. Reyes Park, the San Felipe Neri Church, and the Plaza Tatlong Bayani.
Mandaluyong may no longer be the quiet suburb that it had been in the past, but it continues to be a choice residential area for many. Any and every living requirement is readily met here, and it is also a good access point to the rest of the capital.
Apartment for Sale in Mandaluyong
The real estate market in Mandaluyong is full of condominiums and apartments available for rent and for sale. They can be found not only in the Ortigas Center area, but also in pockets of residential developments along Shaw Boulevard, Boni Avenue, and Pioneer Street.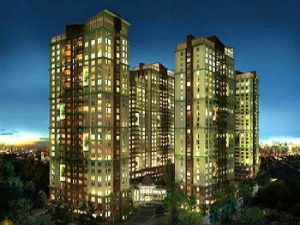 For a lot of cosmopolitan people, investing in a high-rise apartment has more benefits than buying a house. Flats are able to offer panoramic views of the city. They also come with amenities, such as fitness centers, swimming pools, sky lounges, and basketball courts that would cost a lot more if installed in a private home. For those interested in this kind of living, one can easily buy a unit in One Shangri-La Place, Sonata Private Residences, and Tivoli Garden Residences to name a few. Prices range from PHP 1.4 million to PHP 85 million.
If low-rise apartments are more your thing, units in Addition Hills and Barangay Hulo would be perfect for interested buyers under different budgets. These barangays are more quiet and secluded, yet still very close to Ortigas Center and even the Rockwell Center in Makati.
With the right flat, your space and living requirements can be adequately met, yet the expenses and amount of effort put into maintenance is a less than with a full house and lot. Mandaluyong may not be the biggest city in Metro Manila, but its has a lot to offer, especially if complemented by apartment living.