3 Million Condominiums for Sale in the City of Malabon, Metro Manila
The City of Malabon is known as the fish trading center of Metro Manila and the Venice of the Philippines for its eleven active rivers and old structures that were not damaged during World War II and is still standing as of this date.
Universities like De La Salle Araneta University, City of Malabon University, and Arellano University – Malabon Campus are some of the schools you can see inside the city. You will never run out of cash because branches of different banks like BPI, BDO, China Bank, PNB, etc. are visible inside the city. Malls and grocery stores like SM Center Sangandaan, Fisher Mall, Waltermart, and Robinson's Town Mall are also present in the area. There is also a zoo you can visit to relax and to release your stress after a long week.
Malabon is known for its colourful festivities, delicious foods, shipyards, a center of fish trading because of the fish ports, and old heritage structures. There are also a lot of work opportunities available because of the presence of different small and medium private companies. Life in this city is much simpler compared to other cities in Metro Manila.
Why should you consider buying a Php 3 million condominium in Malabon, Metro Manila?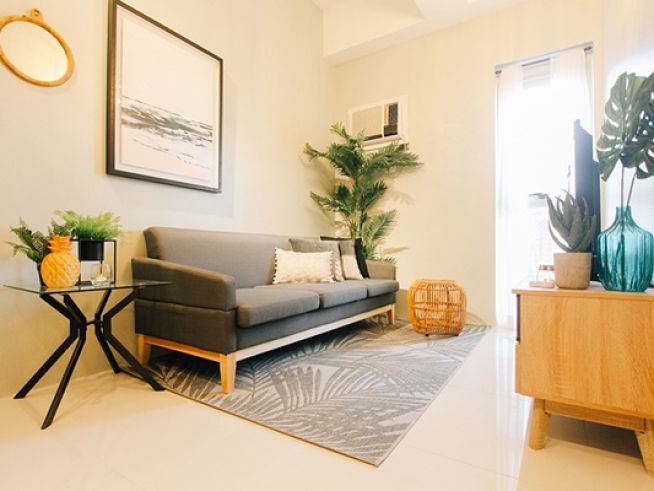 Malabon City is a traditional fishing village located in the northern area of Metro Manila. This city is also known for its old Spanish-style houses dating back in the 1800s located on C. Arellano Street and delicious delicacies like kakanin and pancit. Since there is the presence of shipyards and fish ports in this city, the cost of living here is way cheaper compared to other cities within Metro Manila.
Most of the condominiums for sale near and around the city are situated in areas where most commercial establishments like convenience stores, market places, banks, and malls are also located. This gives you the ease of access to obtain your daily essential and basic needs.
Another thing that makes Malabon a perfect place to settle in is that there are universities located inside the city such as the De La Salle Araneta University, Arellano University – Malabon Campus, and the City of Malabon University.
Healthcare facilities are also present within and its neighboring cities. Listed below are where you can be attended to:
A.P Cruz Community Hospital
Divine Mercy Polyclinic Hospital
Pagamutang Bayan ng Malabon
San Lorenzo Ruiz Women's Hospital
Malabon City Hospital
Our Lady of Grace Hospital, and
Fatima University Medical Center
Living in Malabon also gives you the benefit of being close to the city of Manila. It will only take you less than an hour to travel from this city to nearby cities where you can find more universities, hospitals, supermarkets, and work opportunities.
There are a lot of ways to go around and outside the city of Malabon. The LRT Line 1, jeepneys, cabs, and buses are the usual means of transportation used by people to take them to different destinations. Transport Network Vehicle Services like Grab and Angkas are also available in this area since it is still part of Metro Manila.
If you are seeking a simple yet convenient and traditional way of living, this city is something you must consider.
What should a buyer expect in a Php 3 million condominium in Malabon, Metro Manila?
The less than Php 3 million condominiums available near and within the city of Malabon comes with a fully furnished 18 square meter to 43 square meter floor area with one up to two bedrooms and a bathroom. The residents can also use such additional amenities listed below:
CCTV
Fire Exits
Utility Room
Parking Lot
Alarm System
Shower rooms
Swimming pools, and
Club House
Business and Job opportunities in Malabon
The city government of Malabon has been relentless in collaborating with the different local business sectors to constantly apply its business-centered innovations within the city. In 2018, through these efforts, the City of Malabon was acknowledged by the Philippine Chamber of Commerce and Industry as a business-friendly local government. The city government was also able to ease the process of establishing a business in their city. A lot of initiatives and promotions were also conducted to attract investors.
Based on the different job portals here in the Philippines, there are a lot of work opportunities available not just in Malabon but also in its neighboring cities like Caloocan, Navotas, and Valenzuela from rank-and-file to managerial posts.