The Successful City of Makati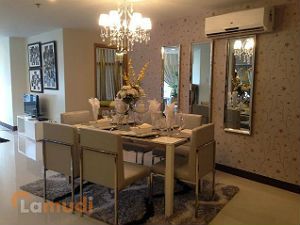 For most Filipinos, the national capital region of Metro Manila is the physical embodiment of wealth and success. They tend to identify Metro Manila with the gleaming skyscrapers of Makati, one of the 16 cities that make Metro Manila, as well as the nation's financial capital.
As the economic nerve center of the Philippines, Makati plays host to most of the large local and multinational corporations with the majority of them headquartered within the boundaries of the Makati central business district (CBD). Aside from large conglomerates, the city is also home to small- and medium-scale businesses that operate out of its 33 barangays. The large concentration of registered businesses enables the Makati City Government to derive billions of pesos in annual earnings, which are being used mainly to develop the city's infrastructure and other facilities that can spur further economic development and deliver top-quality social services to residents.
Salcedo Village Is the Core of the Makati CBD
Salcedo Village is one of the two "villages" that form the core of the Makati central business district. It is bound on its four corners by Makati Avenue, Ayala Avenue, Paseo de Roxas and Senator Gil Puyat Avenue. In spite of being called a "village," Salcedo Village is mainly the site of tall commercial and residential buildings.
With its enviable location at the core of the nation's financial capital, Salcedo Village is sought after by many potential lessees, who have the capacity to pay the premium rental rates in the area in exchange for being in close proximity to their workplaces. Entertainment and shopping centers are also just a stone's throw away and usually walking distance.
Given the kind of residents that it is host to, Salcedo Village is one of the cleanest and most secure places in Makati, as assured by its property managers, the Makati Commercial Estate Association (MACEA), Ayala Land, Inc. (ALI), and the Makati City Government itself. Hospitals, schools, shopping centers, small parks and other green open spaces, and other vital facilities are located not far away from the "village".
Apartment for Rent in Salcedo Village
It is a practical decision to opt for an apartment for rent. Salcedo Village is especially favourable for those with financial capabilities.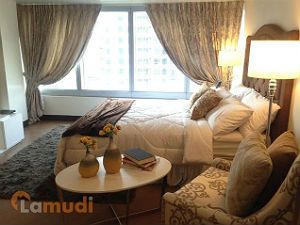 For just PHP 53,000 per month, one can enjoy the luxury of living in a 42 square meter apartment unit at Signa Designer Residences. Enjoy the well interiored furnished unit with one bedroom. The development also comes with perks, such as a gym, pool, and spa for the use of its residents.
If a bigger place is preferred, then the three bedroom apartment unit at Ponte Salcedo is an excellent choice with 285 square meters of floor area. It even includes a maid's room as well as its own parking slot all for only PHP 150,000 a month with the monthly dues included.
Of course the budget conscious will never be left out because for only PHP 49,000, one can already enjoy the amenities of a fully furnished unit at One Central Makati.
There are definitely more choice available when it comes to an apartment for rent in Salcedo Village. Just make sure you practice due diligence before signing any contract with a potential landlord. Conducting a thorough oculars of the place prior to making a decision also is highly recommended.