The Success of the City of Makati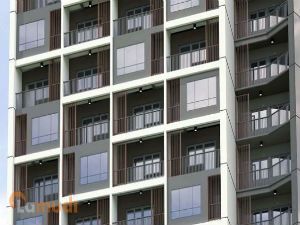 Makati is the nation's economic and financial nerve center, where the majority of big businesses are headquartered.‭ ‬It hosts the most number of multinational and local corporations in the country, and has everything from banks to ‬offices to‭ ‬foreign embassies to shopping malls.‭ ‬To top it all off,‭ ‬the city is a known cultural and entertainment center in Metro Manila.
Makati is one of the richest cities in the Philippines, enabling it to attract a high level of investor confidence.‭ ‬It also has one of the most effective local government units (LGUs) in the country‭ ‬with its quality management, social development programs, and services for its residents of all ages. The city promotes an overall high quality of living. Revenue being generated by the Makati City Government is mainly used to improve road networks,‭ underground walkways, multi-modal transportation, and telecommunication infrastructures.
The transportation management of the city is efficient and effective whether public or private, and one of its most appreciated benefits is that you no longer need to wake up in the wee hours of the morning just to leave your house at dawn to get to work on time.
Salcedo Village: At the Heart of It All
Located at the heart of Makati, Salcedo Village is where one lives life to the fullest. Makati is the place to be for those who simply want to achieve balance between work and play. Being the main business district of Metro Manila, the city is where most local and multinational businesses are located. Therefore, living just a stone's throw away from work lets one avoid the hassle of being stuck in traffic for hours, which is a hassle that many if not all Filipinos experience. Less time on the road means more time for life.
The fun doesn't end there! Within Salcedo Village's vicinity are premier establishments like Glorietta, Greenbelt, Rustan's, The SM Store Makati, Landmark, Cash and Carry, and Makati Cinema Square. The Ayala Museum is located nearby for those who prefer to marvel at the cultured arts every now and then. Raising kids should not really be a problem in Makati because of the nearby schools, such as Assumption College, Don Bosco Technical Institute, Mapua Institute of Technology, Colegio de San Agustin, Saint Paul's College Makati, Far Eastern University and Centro Escolar University. For those who wish to take things to the next level of professional pursuits, the Ateneo Graduate School of Business and the Asian Institute of Management are within reach.
Health is wealth as they say and Makati has arguably the best to offer with the Makati Medical Center, which boasts of global standard state-of-the-heart healthcare. To top it all off, Salcedo Village itself proudly hosts a myriad of establishments like restaurants, fitness centers, bars, and even a park.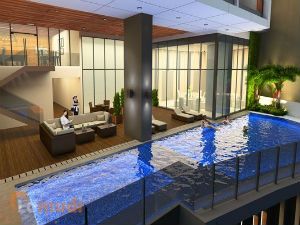 Apartment for Sale in Salcedo Village
The best way to enjoy a cosmopolitan life in the Philippines is by simply being at the center of it all, and this is in Makati.
An apartment for sale in Salcedo Village will be priced reasonably. For example, take a look at the one bedroom one bathroom 32 square meters unit in One Central for only PHP 4.9 million. Would you prefer a bigger space to accommodate your entire family? There is one at The Ellis for only PHP 11.038 million with two bedrooms and an area of 64 square meters. Cannot resist the idea of always seeing the city skyline? The one offered by The Ellis with two bedrooms and a balcony will only cost you PHP 21.048 million and should satisfy your taste. It boasts of a spacious 75 square meters floor area in total.
What are you waiting for? Live life and buy an apartment in Salcedo Village, Makati.