Living in One of Country's Poshest Neighborhoods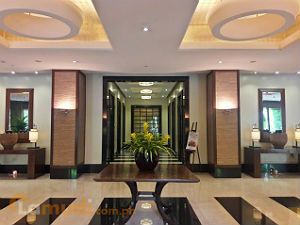 After two decades, what used to be an unused thermal plant of MERALCO along Estrella and J.P. Rizal Streets in Barangay Poblacion, Makati City, has been successfully transformed into a high-end, mixed-use estate called Rockwell Center.
A project by Rockwell Land Corporation, this redeveloped 15.5-hectare land is now an area of exclusivity and luxury, and its continuous development promises to sustain this thriving business, leisure, and residential center. At the moment, Rockwell is home to office skyscrapers, upscale condominium towers, a high-end shopping mall, and even institutions for higher education.
Rockwell, Makati has been an ideal residential place, especially for expatriates with families, because everything one needs is just a few minutes away. The four-level Power Plant Mall is its centerpiece, which has a supermarket, cinemas, and lots of shopping and dining establishments. Also a short distance away are topnotch educational institutions, including Colegio de Sta. Rosa, Ateneo Professional Schools, University of Makati, and St. Paul College.
Rockwell Makati Condo for Rent
There are a number of high-end residential towers in Metro Manila. One of the most sought after is a condo for rent in Rockwell, and these flats are unofficially grouped based on their location within the development. The ones within the West Zone (western side of the Power Plant Mall) include Rizal Tower, Luna Gardens, Amorsolo Square,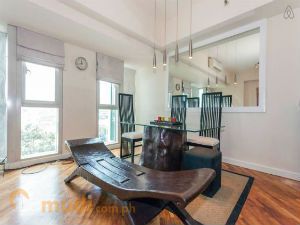 Hidalgo Place, and the newly opened Edades Tower and Garden Villas. These offer some of the most exclusive condos for rent in Rockwell Center (and in the whole of Makati) as they are often larger and boast of floor-to-ceiling panoramic views of the city. In some of these flats, it is not uncommon to find only four units per floor, ensuring tenants maximum privacy.
On the other hand, the ones found in the East Zone of the area include Joya Lofts and Towers, One Rockwell, and The Manansala. These developments offer relatively more affordable Rockwell condos for rent, yet still retain the real estate company's signature exclusivity with topnotch amenities, such as commercial establishments in their podium areas, which include salons, restaurants, and shops, ensuring the optimal convenience for their residents.
As Rockwell Center continues to expand, more condominiums will be completed in the near future that will offer residences like no other. The Proscenium at Rockwell, for one, is a development that will contain five very upscale residential towers and an office tower, which will rise on a 3.6-hectare lot that used to be the location of the Colgate-Palmolive plant in the Philippines.