From a Power Plant to a Real Estate Hotspot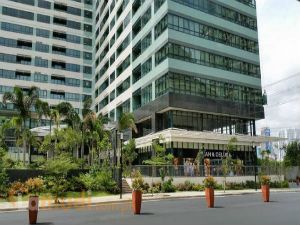 Rockwell Center, a 15.5-hectare mixed-use project in Barangay Poblacion, Makati, was a completely different place almost 30 years ago.
The area used to house a thermal power plant owned by the Lopez family's Manila Electric Railroad and Light Company (MERALCO), which was then shut down in 1994 to give way for a new kind of real estate development. The power plant may be gone, but what replaced it is a master-planned mini-city home to an upscale mall, condo high-rises, corporate offices, and tertiary schools.
The area is now one of Makati's (and indeed Metro Manila's) well-known real estate hotspots where condos and apartments are at a premium. A few years ago, Rockwell Land Corp. (the development's parent company) purchased the former Colgate-Palmolive plant just across Estrella Street, which is now being developed into an exclusive project called The Proscenium at Rockwell, which was designed by the world-renowned architect, Carlos Ott.
Rockwell Condos for Sale: Some of Metro Manila's Best
Rockwell Center is roughly divided into the West and East zones with the four-level 41,000 square meter Power Plant Mall at its center.
The West zone features some of the development's most upscale condo projects, including Luna Gardens, Rizal Tower, Amorsolo Square, Hidalgo Place, and Edades Tower and Garden Villas. These gleaming glass-walled high-rises offer some of the largest and most expensive flats in Metro Manila with very few units per floor, ensuring maximum privacy for its residents. Amidst these five towers is the very exclusive Rockwell Club, whose members can have access to at least 14 other clubs around the world.
On the other hand, the East zone offers relatively more affordable Rockwell condos for sale. The developments in this part include Joya Lofts and Towers, One Rockwell, and The Manansala. These flats have a higher unit density per floor, which ensures more mixed residents, but their after-sales and property management services still bear the Rockwell brand of quality and exclusivity.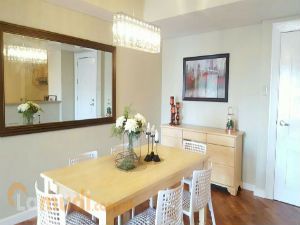 Although still under construction, the upcoming Proscenium at Rockwell is a much-anticipated development comprising five high-rises (named Kirov, Lorraine, Lincoln, Sakura, and the Proscenium Tower). When completed, this 3.6-hectare development will boast of retail strips, an office tower, and cultural spaces that will redefine the term "mixed-use project".
Where Investments Are Most Profitable
It makes financial sense to opt for a condo for sale; Rockwell is perhaps one of the few areas in Metro Manila where this strongly holds true. Properties here are guaranteed good returns over the long term, and being a popular area among expats, good rental income can be expected as well. In fact, it has been reported that PHP 5 million studio condos for sale in Rockwell Center turned over in 2011 now have asking prices of more than PHP 6.25 million. Similar to the Makati Central Business District and Bonifacio Global City, this highly sought after location is indeed a guaranteed real estate hotspot.