The Best City with the Best Apartments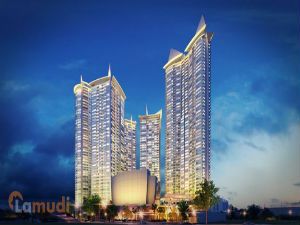 Many Filipinos have always dreamed of living and fulfilling their dreams in Metro Manila, and there is no better representation of Metro Manila than the city Makati, the nation's financial capital. Home to the largest number of small-, medium-, and large-scale businesses; tall and grand skyscrapers; and large shopping malls, the city is the prime destination for those who want live the Manila life and the Filipino dream. The Makati central business district (CBD) and Rockwell Center are the two main business districts of Makati.
Rockwell Center is located on the northern edge of Makati, near the older section of the city. Developed by Rockwell Land Corporation, the area used to be the site of a power plant that provided electricity to Metro Manila. Since the closure of the power plant, it was decided that the site be redeveloped into a mixed-use center.
Rockwell, as it is popularly known to both residents and non-residents of Metro Manila, is now home to some of the largest businesses in the Philippines with Nestle and Phinma being the largest companies that relocated to the development. It is also the base of the Power Plant Mall, an upscale shopping center that hosts an interesting mix of high-end retailers, and provides a classy shopping atmosphere and experience primarily to the higher classes of society. Ateneo de Manila University also has a campus in Rockwell, offering graduate business and law degrees. Of course, Rockwell has large apartment buildings that offer premium units for sale.
Similar to the Makati central business district, Rockwell is accessible to various modes of transportation. Unlike its larger and older counterpart in the southern part of the city, Rockwell is primarily accessible through private cars or taxis. Jeepneys do not pass directly through the estate, but J.P. Rizal Avenue, the main thoroughfare closest to it and where most public utility vehicles have routes, is not far away. The good thing about this, however, is that utmost privacy for residents of Rockwell is assured.
Opportunities for an Apartment for Sale in Rockwell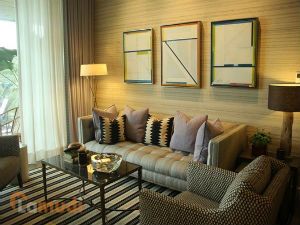 Do you want to have a piece of Makati? Top it all up by procuring an upscale property you definitely deserve. Check out an apartment for sale in Rockwell Center that suits your specific needs. A three bedroom apartment in The Proscenium at Rockwell might be the place you are looking for, as it has world-class amenities, such as cultural and retail facilities, a grand lawn, jogging paths, swimming pools with a splash pad and floating river, a day care center, multi-function rooms, and a performing arts theater, among others. A typical apartment is priced between  PHP 30 and PHP 80 million.
Aside from the Proscenium, Hidalgo Place in Rockwell is worth checking out for premium apartments. A 140 square meter fully and tastefully furnished unit in the building can be bought for PHP 32.5 million. Parking space will not be a problem, as two parking slots come with it. Other units available for sale can be found in Joya Lofts and Towers, Edades, and The Manansala.
For the most discriminating of property buyers, Rockwell Center is definitely worth checking out. The Rockwell apartments for sale are among the best not only in Makati but also in the entire Metro Manila, both in terms of location and quality. Someone wanting to seriously live and fulfill the dream Metro Manila life can attain it by living in Rockwell.