MAKATI RENT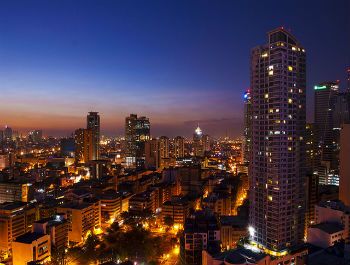 Considered as the country's most lucrative business center, the city of Makati is a growing of financial and recreational activities. Located at the heart of the National Capital Region (NCR), the city has a total land area of approximately 27.35 square miles full of skyscrapers, buildings, houses, and other residential and commercial establishments. Although its official total population is 529,039 as of the 2010 national statistics, the number of people who enter the city during the weekdays can reach up to an estimate of 3.7 million. The city is a favorite destination for local and foreign individuals
Before it even became the lively and fast-paced metropolis that it is today, the city was a pilgrimage center during the Spanish occupation. Just like with any other city in the Philippines, Catholic missionaries came to introduce Christianity amongst the early inhabitants. Many churches and parishes were constructed here, and when the Americans came, a small airport was constructed – the Nielsen Airport. It was the first ever airport in the Luzon region, and is now the Ayala Triangle, a park in the middle of the city lined with restaurants and a few upscale boutiques.
RENT PROPERTY IN MAKATI
The number of families, professionals, students, companies, and potential investors venturing into the city has been steadily increasing. Residential and commercial spaces are most coveted because of its progressive economy, ease of access to the rest of Metro Manila, and for its various shopping centers. Makati is the richest city in the Philippines. It has been deficit-free for 26 years.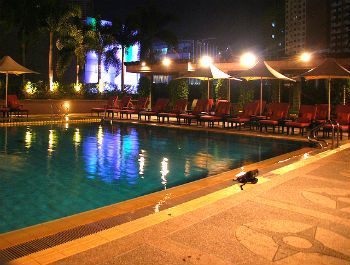 .The city is surrounded by major roads that lead to other parts of the capital:
Epifanio de los Santos Avenue (EDSA)
South Luzon Expressway (SLEX)
the Skyway built over SLEX
Magallanes Interchange
It is one of the biggest shopping hubs in the country:
Greenbelt
Glorietta
Landmark
SM Makati
Rustan's
The Power Plant Mall
Five star hotels can be found here, such as Intercontinental Manila, Shangri-La Makati, and Manila Peninsula. It is home to multinational corporations, embassies, consulates, world-class hospitals, and international organizations, making it an ideal place to rent property for personal or financial purposes.
Photographs from James Guirao and Gert Mewes (Flickr)