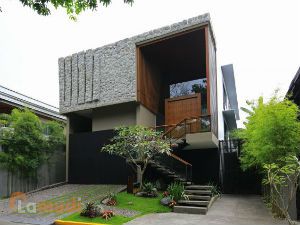 To the South of the City of Makati
Strategically situated at the junction of the South Luzon Expressway (SLEX) and Epifanio de los Santos Avenue (EDSA), Magallanes Village is considered as one of the most exclusive  subdivisions in Makati and in the entire Metro Manila.
The village, which is coterminous with Barangay Magallanes, serves as the gateway to Makati from the south and links the city at the same time to popular destinations like the Mall of Asia Complex, Solaire Resort and Casino, and Resorts World Manila in Pasay. Also, just a stone's throw away is the Villamor Airbase Golf Course, an 18-hole golf and driving range for those enthusiastic about the sport.
The community also sits just minutes away from the Ninoy Aquino International Airport (NAIA), offering ease for travelers. The village is also just a short drive to popular tourist destinations in the southern Tagalog regions for residents who want some adventure or nature tripping to escape the fast-paced life in the city for a while.
A Community with Suburban Feel
Magallanes Village, despite being located in one of the Philippines' busiest cities, still exudes a suburban feel. This 54-hectare development offers world-class house and lots for sale. Inside the village are well-paved streets and manicured parks, offering residents places to either relax or burn some energy. The village also boasts of a multi-purpose gymnasium for big events and gatherings, as well as two tennis courts.
Top-notch schools are also located in the vicinity of the village and some are even inside the premises. Hospitals, places of worships, and business centers are easily accessible from the area as it is surrounded by city's major thoroughfares.
Undeniably, Magallanes Village is becoming one of the most sought-after places when looking for the best place to own a home in the capital.
Invest in Magallanes Village: House and Lot for Sale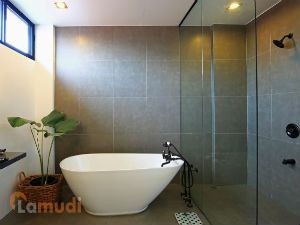 There are many great choices when it comes to a house and lot for sale in Magallanes Village with designs varying from modern and contemporary to bungalow, minimalist, and mixed design.
Property seekers have different options to choose from. There are furnished or semi-furnished houses for sale with lot areas ranging from 300 to 800 square meters. Some houses have extra luxury features, such as a swimming pool, a garden, a large garage, and special rooms for entertainment. Everything and anything for buyers with specific requirements.
Regarded with the same respect as other posh villages or gated communities in Makati, such as Urdaneta, Dasmarinas, and Forbes Park, Magallanes Village is one of the best places to live in the entire Philippines, especially for those who want to be near the country's financial and business center. The place ensures that home is home making it the best place to go to after a hard day's work.