High-rise Living in the Makati CBD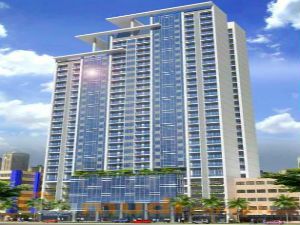 Considered as the twin village of Salcedo Village, Legaspi Village is the area by Makati Avenue (excluding the areas occupied by Ayala Center), Ayala Avenue, Chino Roces Avenue, and small stretches of Dela Rosa Street, Amorsolo Street, and Gil Puyat Avenue to the northwest (near the Makati Medical Center). This location, which is under the jurisdiction of Barangay San Lorenzo, is one of the most highly sought after business and residential locations in Metro Manila, being home to high-rise condos, office towers, tertiary schools, a hospital, and a lot of shops and restaurants.
In the Legaspi Village side of Ayala Avenue one will find some of Makati's most prominent office towers, including the Enterprise Tower, considered by many to be one of the most expensive office buildings in the Philippines, Rufino Tower, the tallest skyscraper in the country until the early 1990s, and L. V. Locsin Building, named after and designed by National Artist Leandro Locsin.
Living in Legaspi Village
Considered as hectic and fast-paced during work days, Legaspi Village transforms into an idyllic location on weekends and during holidays. Although the thousands of office workers will not be seen during these days, the restaurants and shops remain open, serving the sizable population that reside in the area.
The village's Perea, Rada, Palanca, and Esteban streets are home to artisanal restaurants and eateries that are frequently included in Metro Manila's best lists. The Dela Rosa Walkway is a stretch of elevated pedestrian-only bridge that runs along Dela Rosa Street from Makati Avenue to V. A. Rufino Street (and currently being extended to Makati Medical Center), which is home to more shops and restaurants. Meanwhile, the open carpark beside the Legaspi Active Park is home to a weekend market, where pop-up shops serves local delicacies and comfort food.
Condo for Rent: Legaspi Village's Top Offers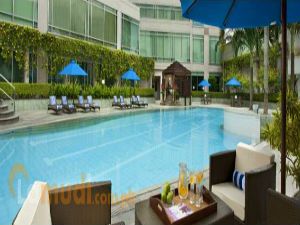 Being in the middle of the Makati central business district, Legaspi Village is not known to host stand-alone houses or townhouses, but what it lacks in landed homes, it more than makes up for in condos, and there are a lot of them.
Newer high-rises stand beside older ones (mainly those built in the 1980s or earlier) Examples of those newer condos include Alveo Land's Senta Residences at the corner of Legazpi and Rodriguez streets, Eton Residences Greenbelt by Eton Properties, Greenbelt Parkplace, Greenbelt Excelsior, and Greenbelt Madison by Megaworld, Shang Grand Tower by Shang Properties, and Grand Midori by Federal Land.
Moreover, a condo for rent in Legaspi Village, Makati is affordable: In fact, a 36 square meter studio in this part of Makati commands a monthly rental of about PHP30,000 to PHP 35,000.
Alongside these high-rises are older condos, including BSA Suites, Colonnade Residences, and Legaspi Park View. A Legaspi Village condo for rent in these buildings are more expensive, but the units are much larger, normally having a minimum size of 95 square meters for a two-bedroom unit.