A Village a Few Steps Away from Everything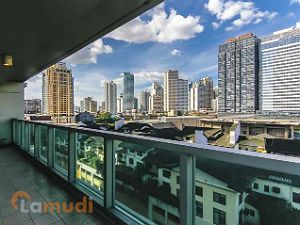 Legazpi Village is one of the two "villages" comprising the core of the Makati central business district, the main financial center of the Philippines. Named after Spanish soldier and colonial administrator Miguel Lopez de Legazpi, it was originally planned to be residential community. However, Legaspi Village has since evolved into a mixed-use community under the jurisdiction of Barangay San Lorenzo, hosting a mix of high-rise apartment buildings, as well as hotels, shopping malls, and even schools.
Similar to its "sister," Salcedo Village, Legaspi Village has a one small park, which is now called Washington SyCip Park after being renamed in honor of Washington SyCip, the founder of one of the largest auditing firms in the Philippines and a well-respected civic leader. The park provides both residents and non-residents of Legaspi Village a space where they can relax, do outdoor activities, and enjoy some greenery in the midst of large concrete skyscrapers. A portion of the park is also used as a weekend market, where hobbyists and entrepreneurs gather to sell some of their products.
Apartment for Rent: Legaspi Village Has Stunning Units
A number of apartments for rent in Legaspi Village are available for prospective tenants. The Senta, a 39-storey residential apartment building that faces the Washington Sycip Park, is one of them. It is near the Greenbelt Mall and the Asian Institute of Management (AIM). Living in Senta can provide you quick access to business centers, schools, hospitals, shopping, and dining spots in Makati.
If you are looking for a one bedroom or two bedroom upper loft apartment, then Eton Parkview Greenbelt is highly recommended. It can give you easy access to shopping areas, such as the Greenbelt Mall and The Landmark, and the Washington Sycip Park. Best of all, it is only a few meters away from offices and other places of businesses.
Likewise, the Residences at Greenbelt can offer the same. Cafes, wellness zones, pastry shops, spas, and salons are only a short ride or even walk away. Residents can choose from various apartment sizes depending on their lifestyle needs: from a one bedroom, two bedroom and three bedroom or a luxuriously designed penthouse apartment, all offering a spectacular view of Metro Manila. 
Another excellent choice is the Greenbelt Excelsior if looking for an apartment with easy access to commercial establishments. The building is just a three minute walk away from the Greenbelt Mall.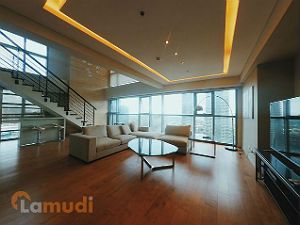 Another stunning landmark in this concrete jungle of Makati is The Columns, which seamlessly combines leisure and privacy. It has club-like amenities that suit the needs of the urban individual, such as a 25-meter lap pool, a kiddie pool, a 450 square meter fitness gym, a kid's play area, al fresco dining, a landscaped jogging path, a sun deck, a guest room, and function rooms.
Apartment units for rent are also available at Prince Plaza. It offers spacious living areas that boast of modern interior design. Each suite accommodation is equipped with air-conditioning, internet access, cable TV, and IDD/NDD phone. Other in-room amenities include a dining area and a kitchen,, complete with dinnerware and electronics.
Another ideal choice for Legaspi Village apartments for rent is the The Biltmore Condominium, a 30-storey building that features spacious and refined one, two, and three bedroom apartm
With all that great and promising advantages, Legaspi Village is not just a powerful address but a convenient place to draw you closer to a serene city life. To rent an apartment in Legaspi Village is a very viable and practical decision for those who want to be in the middle of it all.