Makati Is a City with Personality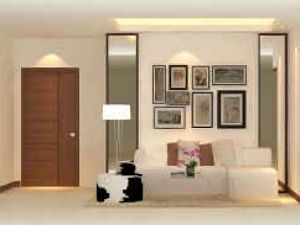 Makati is the nation's central financial hub, where the majority of the big businesses are located. It boasts of the most number of multinational and local corporations in the country. It has everything from banks, offices, foreign embassies, and shopping malls. To top it off, Makati is a known cultural and entertainment center in Metro Manila, so whether business or pleasure, Makati has something to offer.
Makati is one of the richest cities in the Philippines, thereby attracting a high level of investor confidence. It also has one of the country's most effective local government units and the city's income is mainly used improve its transportation and telecommunications infrastructures. Perhaps most importantly, the city has a very efficient transportation management system, whether public or private.
Legazpi Village Is the Coolest in the City
At the center of it all is Legazpi Village, which has some of the coolest places in the Metro for everyone. To begin with, it smoothly mixes everything from its tree-lined streets to mini-parks to hip establishments that let you unwind.
In spite of being located inside a central business district, Legazpi Village is a stroll-friendly place with its pockets of greenery. Walks are great due to the cool ambient temperature despite the rush hour traffic. Keeping fit should be a pleasure by jogging around the parks.
Apart from its appealing environment, Legazpi Village also offers something for the foodies who crave for awesome munchies. There is surely something that the more than average food lover will love, from western dishes to oriental treats. Even spicy Indian cuisine is simply around the block.
Of course, cool places are not cool without its crowd. The area's crowd comprises students, yuppies, foodies, expats, and trendsetters. Where else should you be?
Apartment for Sale in Legazpi Village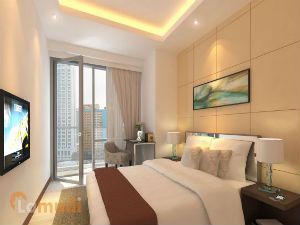 Hip people demand the hippest places and Legazpi Village is simply the best place you can be. There are many apartments for sale fit for every budget and lifestyle.
For the budget conscious, you may want to consider the 22 square meter studio type apartment unit at Eton Tower Makati for only PHP 2.7 million. They even offer free bank assistance, high return of investment, and lifetime ownership. How about that?
Ever thought of owning an apartment with two floors? That is possible with the bi-level unit being offered at The Columns Legazpi. For just PHP 10.5 million, the unit comes with a utility room and a parking slot. It even has an excellent view of the Manila Bay.
For the fashionable, the modern 32 square meters studio type apartment at Senta Makati is an excellent choice. The unit is complete and ready for occupancy for only PHP 7.5 million. This place is just a stroll away from the Makati Central Business District.