The Financial Hub of the Philippines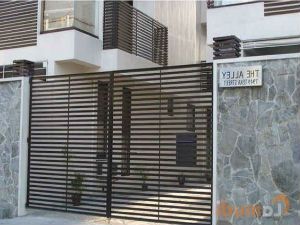 Makati is one of the wealthiest cities in the Philippines. It is, without a doubt, the financial and economic hub of the country with the largest conglomerates having their headquarters in the city's Central Business District. The Philippine Stock Exchange is also based in the city, holding trading activities at Tower One along Ayala Avenue.
Makati has one of the most effective local government units in the country, possessing a high quality management system, comprehensive social development program, disaster management rescue and public safety capability, and services for the youth, children, women, and the elderly. The income being generated by the city is spent mainly on physical infrastructures, such as roads, sidewalks, public transportation facilities, and telecommunications to enhance business activity and promote improved mobility. Being the country's center of business and finance, Makati has an efficient public transportation management system, which is beneficial for commuters traveling at any given time of the day.
Townhouse for Rent: Makati As Your Address
Residing near your workplace will bring you enormous benefits. There is no need for you to wake up early just so that you can drive to work or take public transportation to get to your office on time. The time that you spend traveling or driving can be used instead to focus on more important tasks at the office, get more rest at home, or spend more time with family and friends.
There are a lot of property developments to choose from in the city. However, if you feel that you are not yet prepared to make an outright purchase, then a townhouse for rent in Makati is a good alternative to consider, and there are always several options to choose from. For example, a three-bedroom townhouse with an area of 112 square meters can be leased for only PHP 50,000 per month, which is, for its price, quite a steal. If you require more space for yourself and your family, there a property with a floor area of 650 square meters can be typically leased for PHP 270,000 per month.
Why Rent a Townhouse Instead
A Makati townhouse for rent has many advantages. First, you have less responsibility for the property. For instance, if a water or drainage pipe in the townhouse that you are leasing bursts and causes damage, the owner will be the one to shoulder the costs of the repair instead of you. Imagine a reversal of roles.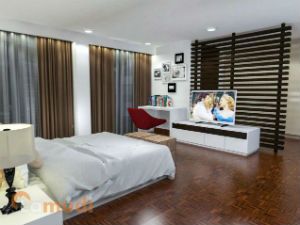 Renting also allows you to be free of debt, except for, of course, your commitment to pay your monthly rental. By renting, you only shoulder the payments for rent and the utilities. This is not the case when you make an outright purchase, where you have to also pay your housing loan and other costs associated with it, with the greater risk of putting you in deeper financial burden. This is especially so in Makati where real estate prices and related costs are high.
When you rent a townhouse in Makati, as compared to outright buying a home, you will be able to properly monitor your expenditures. Things such as your children's college education and other financial investments can be funded more easily. You may even be able to set eventually acquire the property you are currently residing in, in a rent-to-own scheme.
Lastly, a Makati townhouse for rent will provide you flexibility before finally deciding to settle. The city is not always for everyone because of its fast pace of living, and each of its areas has its own vibe, which fit different personalities. With terms that range from six months to one year and longer, renting will give you enough time and just the right amount of commitment before deciding on what is best for you and your family.