Always the Busy City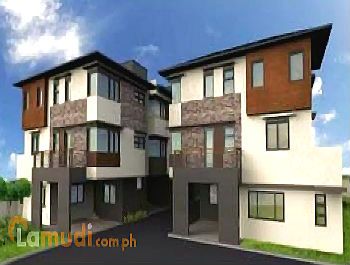 As the long-time financial center of the Philippines, Makati continues to be home to a number of businesses. It currently has the highest concentration of both local and international corporations with names like Smart Communications, PLDT, and Ayala Land almost being synonymous with the city. It's also the ultimate retail and entertainment destination in Metro Manila. As such, it's a highly desirable place to live in. The city is well-equipped to accommodate anyone who wants to live here, whether they want to take up residence in a condo for rent or a townhouse for sale in Makati.
Although Makati was only officially recognized as a city in 1995, the area has always been a center of many activities. As a town in the 18th century, it was popular for its pottery and its reputation as being a pilgrimage center. Many people visited its churches, such as Our Lady of Guadalupe. During the American era, the city became the location of the first major airport in the country. Nielson Field began its operation in the 1930s, providing most of the commercial aviation needs in Luzon. Now, it is known as Ayala Triangle, a sub-district between Ayala Avenue, Makati Avenue, and Paseo de Roxas.
Living in a Central District
With Makati continuing to be the center of financial activity in the country, the city's lifestyle follows suit. Just like how some of the most notable businesses in the country are situated in the area, so are some of the top educational institutions, commercial centers, and healthcare facilities. Commonly frequented places in the city include the two branches of the Ateneo Business School, Ayala Center, Rockwell Center, the Ayala Triangle Gardens, and Makati Medical Center.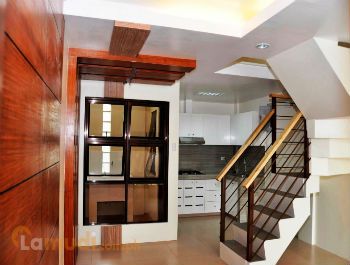 The city has absolutely everything that one would need for the utmost in urban living. Unfortunately, it is one of the more difficult places to get to at times because of the traffic, especially if you are coming from Quezon City, Marikina, Muntinlupa, or even Parañaque. However, living in the city itself offers the perfect solution to this problem. While living in a condominium seems like the most logical solution, many feel that the high-rise life is only suited for young residents.
Makati Townhouse for Sale
This is where a townhouse for sale in Makati comes in. To have more space, but not get too far from the city's key districts, opting to live in a townhouse is a viable option. Buying a typical house and lot in the city may be too costly, but that is why a townhouse for sale in Makati is often a better alternative and a more affordable choice. It is the more practical one too, especially if you have no need for a huge backyard or a swimming pool. Everything that comes with this particular type of home is easily manageable.
When it comes to a townhouse for sale in Makati, the city has a number of options that provide great value for your money. One can find a four-bedroom five-bathroom house for as low as PHP 13.3 million. There are also many more that are just walking distance to the Sacred Heart Church, the Manila Electric Company (Meralco), the Post Office, and the RCBC Plaza.
Frequently Asked Questions
Are there townhouses for sale in Makati near Ayala Center?
Yes, there are 12 townhouses for sale in Makati near Ayala Center. Ayala Center has everything you could ever need all in one place, from restaurants to supermarkets.
Are there townhouses for sale in Makati with more than 3 bedrooms?
Yes, there are 272 townhouses for sale in Makati with more than 3 bedrooms. Townhouses may be slightly more compact than single-detached homes, but these properties don't skimp on the number of bedrooms you can have in them.
Are there affordable townhouses for sale in Makati below 15 mil?
Yes, there are 212 affordable townhouses for sale in Makati below 15 mil. If most properties in Makati are too expensive for you, then you should consider these reasonably priced townhouses for sale.