The average price (2016) of a Forbes Park house for sale is PHP 382.9 million.
Established in the 1940s, Forbes Park is dubbed as the most exclusive and expensive gated community or subdivision in the Philippines. It was named after William Cameron Forbes, the Philippines' first American governor-general.
Data from the Makati City government website shows that Forbes Park has a population density of 1 person per 1,000 square meters, one of the lowest in Metro Manila. Its population according to the 2010 Census is 2,533.
Boxing icon and now senator Manny Pacquiao owns a house in Forbes Park, which he reportedly bought for PHP 388 million in 2011.
Homes in the Philippines' Most Exclusive Address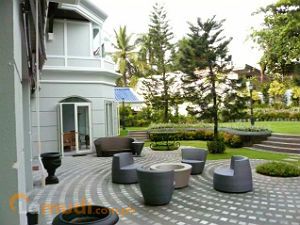 Established in the 1940s and named after James Cameron Forbes, an American Governor-General of the Philippines, the 250-hectare Forbes Park in Makati is perhaps the Philippines' most exclusive and expensive place to buy a house. This enclave of the richest of the rich is where politicians, business tycoons, celebrities, and boxing icon Manny Pacquiao have their homes. This gated neighborhood is also coterminous with Barangay Forbes Park, one of Makati's 33 barangays. It is also one of the first villages to be developed by Ayala Corporation. Based on the 2010 Census of Population, it has a population of 2,533 residents.
Purely a residential enclave, Forbes Park is considered as one of the oldest villages in Makati. It famous landmarks include Sanctuario de San Antonio Parish and the commercial strip San Antonio Plaza Arcade. Inside the village, one will find the Manila Polo Club and the Manila Golf Club.
In the Middle of Two Central Business Districts
Forbes Park holds the distinction for being strategically located in the middle of two bustling and important business districts: the Makati CBD and Bonifacio Global City. As a result, many businessmen, diplomats, and expat employees of multinational corporations opt for a house and lot for sale in Forbes Park as their home in the Philippines. Although the village is in the middle of Makati, centuries-old acacia trees shield it from the noise coming from outside, giving the area a very tranquil ambiance.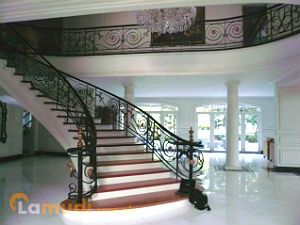 Forbes Park Houses for Sale
Real estate's old adage, "location, location, location," holds very true in the case of this gate neighborhood, as its very location alone ensures that every square inch of land in this enclave commands a premium price. In fact, a study conducted by Lamudi in 2014 found that the median price for a house for sale in Forbes Park stands at more than PHP 380 million—almost PHP 150 million more than the second most expensive subdivision in the Philippines, the neighboring Urdaneta Village. However, despite the very high price tags of properties here, it is still one of the most highly sought-after places in the Philippines to buy a home. Houses here are considered as very good investments as their value is assured to increase over time.
A typical Forbes Park house for sale has a minimum of five bedrooms, sits on a lot measuring at least 1,500 square meters, and has an asking price of more than PHP 200 million. Currently, the most expensive one in the real estate market has an asking price of PHP 983 million.