An Economy Fueled by the People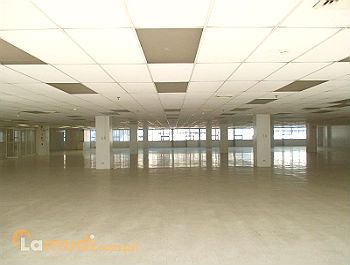 The city of Makati continues to be regarded as the premier financial district of the Philippines. A number of companies from various industries continue to call the city home, with all types of business organizations, from start-ups to established players, seeking commercial space for rent in Makati. Its many employment opportunities are the reason why the city doubles in terms of the population during the day.
Employees from all over Metro Manila make the daily commute to the city for the benefit of their respective careers. It is also this daily increase in foot traffic that continues to make the city's retail and food industries thrive. People are indeed the lifeblood of any economy, and Makati is a place where this is most evident.
Affordability and Flexibility As Your Choice
For businesses looking to be situated among some of the best companies in the country, deciding on a commercial space for rent in Makati is often the most viable option. While owning the space is what many consider the ideal way to operate, buying property may not always be the best or available financial choice. Real estate of any kind is always in high demand in the city, making them comparatively pricier than the rest of the National Capital Region (NCR).
There are many advantages to leasing a commercial space for rent in Makati, making it possible for any kind of business from any industry to establish itself in the city. The first advantage is that renting, whether short-term or long-term, is more affordable. Second, as change and movement is often the course for most businesses, it also provides the needed flexibility in the event that relocation is required. Third, professional upkeep and maintenance are sometimes also included in the total price, depending on the terms provided by the property owner or building administrators.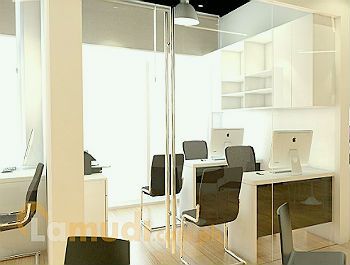 Commercial Space for Rent: Makati Investments
As the long-established business center of the Philippines, the real estate market here offers a wide variety of options available for a commercial space for rent in Makati. Most office spaces for rent in Makati are situated in Legaspi Village and Salcedo Village, where many of the city's prime office towers are found. These include PBCom Tower, GT Tower, RCBC Plaza, The Enterprise Tower, and Ayala Tower One.
However, this does not mean that the city is just about a glass-curtain wall of offices. Warehouses can also be found here. A 110 square meter space would usually go for a monthly rent of PHP 35,000. A sprawling 3,000 square meter estate would cost PHP 1.5 million per month. Even more important than Ortigas in Pasig and Mandaluyong or the Araneta Center in Cubao, Quezon City, investing in a commercial space for rent in Makati is one of the most lucrative decisions one can make.
Frequently Asked Questions
Is there an affordable commercial space for rent in Makati below 10k?
Yes, there are 86 affordable commercial spaces for rent in Makati below 10k. These reasonably-priced spaces are great for start-ups and small-to-medium enterprises on a tight budget.
Is there a warehouse for rent in Makati?
Yes, there are 40 warehouses for rent in Makati. You can find plenty of warehouses in Makati in the areas of Chino Roces, Magallanes, Bangkal, San Antonio, Guadalupe Nuevo, and Guadalupe Viejo.
Is there a retail space for rent in Makati?
Yes, there are 75 retail spaces for rent in Makati. Makati is a top retail and dining destination, so renting a retail space here is definitely worth it.