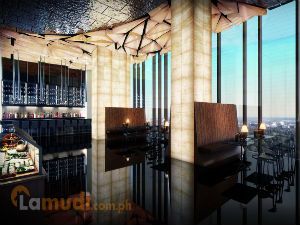 The Philippines' Financial Capital
Makati is a city of approximately 529,000 people (2010) in the National Capital Region of the Philippines. It is the financial capital of the country and one of the 16 cities that makes up Metro Manila. It has the highest concentration of local and international businesses, which is why it comes as no surprise that the city is the richest local government unit in the country.  
Although the population of Makati is around half a million, its daytime population reaches to an estimated four million during weekdays. The city has a skilled labor force that allows for all sorts of business transactions to take place in order to cater to the needs and wants of people not only from around the country, but from around the world.  
Office Space for Sale: Makati at Its Finest
The biggest trading floor of the Philippine Stock Exchange can be found in the city, and this attests to its importance as a central business district. When you invest in an office for sale in Makati, you invest in a lucrative location with a world-class reputation for success. This is why top 100 corporations, such as Smart Telecommunications Incorporated, Philippine Long Distance Telephone Company (PLDT), and SM Development Corporation have chosen this city as their headquarters.
There are many other reasons why you should base their business in Makati: In terms of transportation and telecommunication, the city's infrastructure is of superior quality. It is expat-friendly with the majority of foreign embassies located here, including the United Nations office in the Philippines. Its police and fire departments have been cited as being one of the best units in the country. Makati Medical Center, a leading hospital in all of Asia is also located here. Most of all, the city is business-friendly with over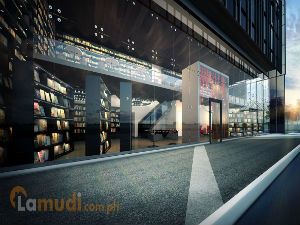 62,000 businesses present from the financial to the retail sectors. With so many businesses in residence, a Makati office space for sale is definitely some of the best that can be found.
Fringe Benefits of Doing Business in Makati
The fringe benefits of investing in a Makati office for sale are numerous. Not only will your business be based in a central business district, but you will also impress your colleagues, employees, and clients. The city is known as a major destination for shopping, entertainment, and nightlife in Metro Manila. Residents from all over the city not only come to work here, but they come to play here as well. This places you in the cultural center of the region.
Choose from world-class malls, such as Greenbelt and Powerplant. Have brunch meetings in the many restaurants of Salcedo Village or Legazpi Village. Entertain guests by bringing them around the Ayala Triangle or the Ayala Museum. Indulge in after-work drinks in Burgos Street's many bars. You will never be left wanting when it comes to work-life balance when you are based in Makati.