MAKATI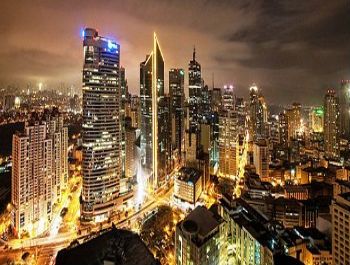 Home of the country's largest premiere business district, the city of Makati is located right at the heart of the National Capital Region (NCR). It is one of the sixteen (16) districts that make up Metro Manila, and encompasses a land area of 27.35 square miles. With a population of more than 530,000 people according to the 2010 national statistics, the city is replete with skyscrapers, offices, houses, and other residential and commercial establishments.
The district used to be a pilgrimage center during the Spanish colonial period, and just like any other town in the city back then, it was governed by missionaries whose main goal was to introduce Roman Catholicism to the natives. Many churches and seminaries were built all over the city. The Our Lady of Grace Church, formerly known as Our Lady of Guadalupe, is one of the remaining churches that were built by the Augustinians.
Today, the city is a favorite destination or residence to local and foreign individuals. Its elegant neighborhoods and mega corporations are complemented by the accessibility to prime locations. It is surrounded by major roads that lead to other parts of the capital, such as:
Epifanio de los Santos Avenue (EDSA)
South Luzon Expressway (SLEX)
the Skyway built over SLEX
Magallanes Interchange
BUYING PROPERTY IN MAKATI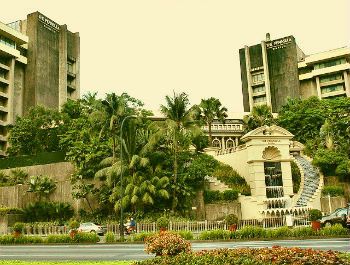 Makati has more local and multinational companies than any other city in the country. As of 2012, over 62,000 businesses were registered under the local government. It is the richest city in the Philippines. Residential and commercial spaces are most coveted because of its progressive economy, as well as the cosmopolitan lifestyles of the people that live here.
Aside from the Makati Central Business District (CBD) where the Philippine Stock Exchange is located, the district is home to some of the best shopping centers in the Philippines
Greenbelt
Glorietta
Landmark
SM Makati
Rustan's
The Power Plant Mall
Five star hotels are also found here.
Intercontinental Manila,
Shangri-La Makati, and
Manila Peninsula
All these plus restaurants, reputable schools and universities, and world-class hospitals make this city an ideal place to buy property for personal or financial purposes.
Photographos from Wikipedia and Jun Acullador (Flickr)